Make 2017 your healthiest and happiest year ever! Join us for a free 1 week challenge to kickstart healthy habits and start feeling great physically, mentally & spiritually.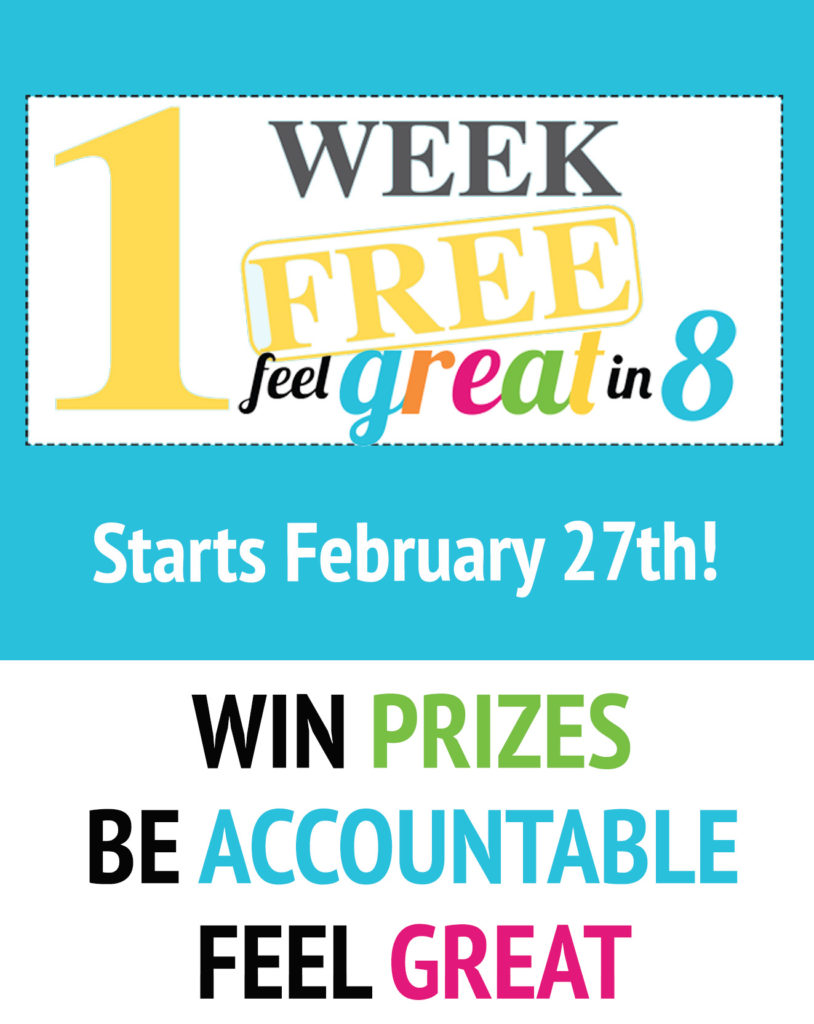 Starting on Monday, February 27th, 2017 I'll be hosting another Feel Great in 8 FREE 1 Week Challenge!
Struggling to keep your healthy New Years resolutions? Starting to think ahead to Summer and wanting to make it your happiest and healthiest ever?
This is the perfect solution!
Together we'll work on a lasting healthy lifestyle with daily healthy habits, prizes to keep us motivated, and a support group to pick you up when you struggle!
Are you ready for this?! Click HERE or on the button below to join for free! Then I'll email you all the info you need before we get started!

When you join this FREE 1 week challenge you'll get…
Access to the Feel Great in 8 Website and Feel Great in 8 Challenge for a full week.
A complete one week meal plan and HIIT workout. Following these plans is optional, but they'll be great tools for helping you kickstart healthy habits!
Membership in the 1 Week Challenge Facebook Group. This is an amazing place to find support and motivation.
The chance to win PRIZES every day!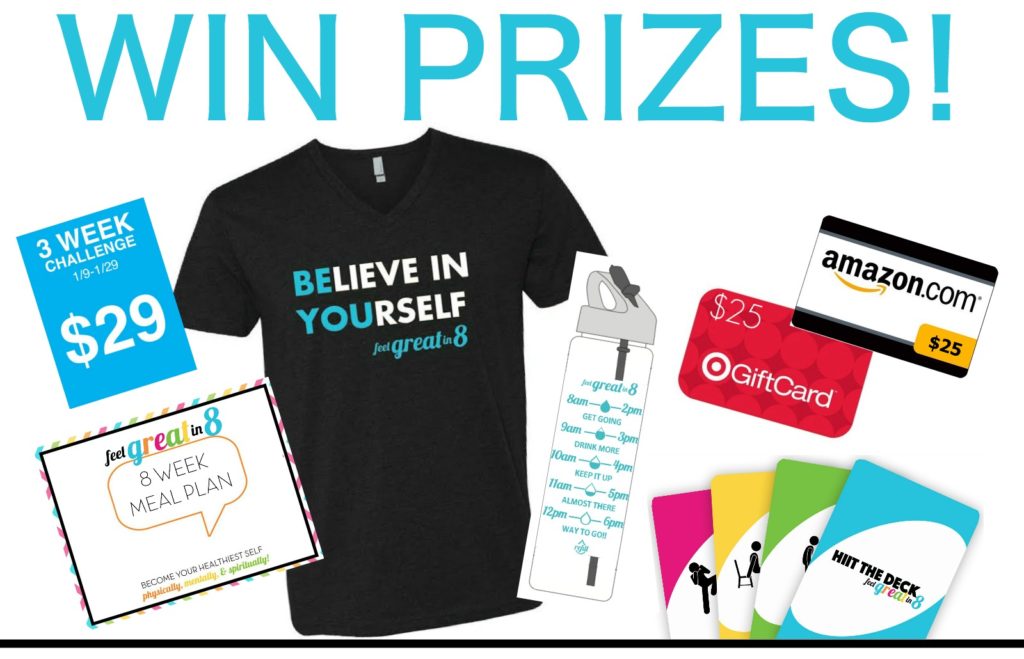 I am SO excited to be part of it and I hope you are too!
This challenge is perfect for you if…
you hate dieting
you've struggled to stick with healthy habits in the past
you're ready for a new way to think about and care for your body
you feel tired and frustrated and just really want to fee great
It's time to break the same old dieting cycle and this program is different from anything you've done before! We'll focus on mental and spiritual health so you'll finally find the balance your body craves. We'll talk about finding motivation that will actually last and we'll create healthy habits that become a healthy lifestyle.
You also have my promise…
NO shakes/meal replacements or supplements to buy
NO request to join an mlm or sell anything to your family 😉
Just an amazing week working on creating healthy habits together! We can do this!