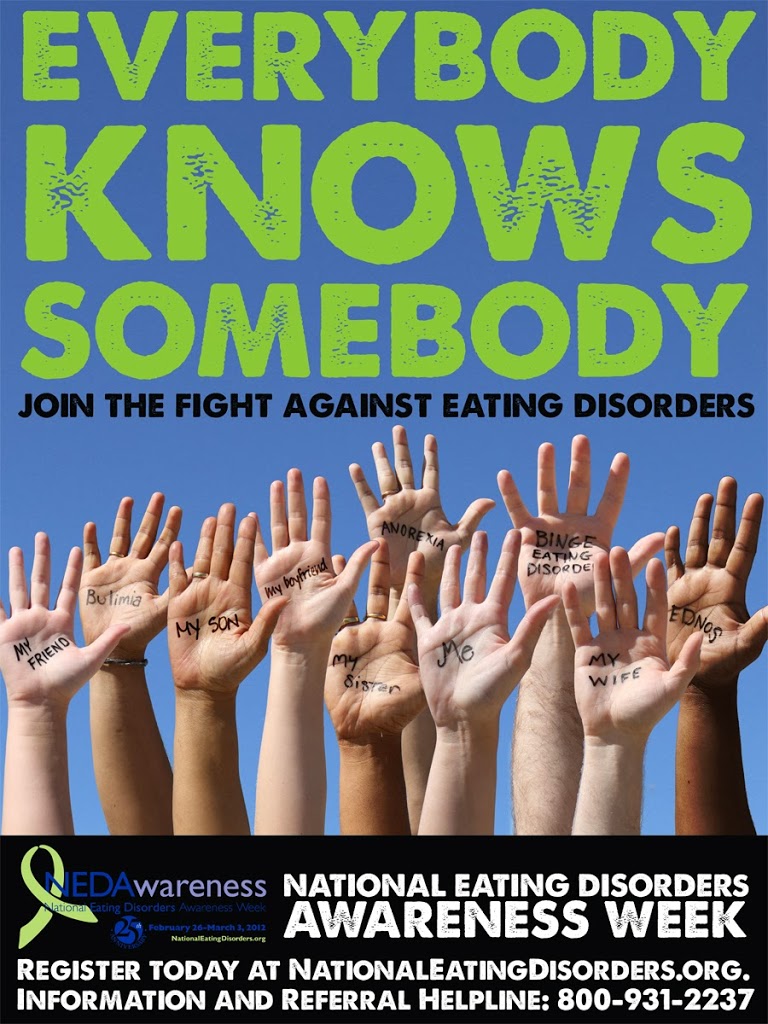 I've mentioned before that I have personally been affected by an eating disorder and I have some absolutely beautiful friends that have as well. It is so important that we keep spreading awareness about this topic.
Whether or not you have been affected personally by an eating disorder it is so important to be aware of and learn more about them. We need to watch out for each other and keep our eyes open for people who may be struggling around us. And, we need to change the way we talk to and about ourselves so that we can set a better example for the young women in our lives.
With that goal in mind, I wanted to share some articles and resources with you that I wish every woman and young woman would read. Imagine the difference we could make if we were all in this fight against eating disorders together!
How to Recognize the Signs & Symptoms of An Eating Disorder
3 Ways to Create a Positive Self Image 
8 Ways to Focus on Healthy, Not Skinny
How to Talk to Your Loved One About Their Eating Disorder
Nation Eating Disorder Association – Click Here to Get Help Now
And FYI…You are beautiful, worthy, valuable, and enough exactly as you are!