This simple addition to your home during the Christmas season will get your children excited to serve each other and others. #LIGHTtheWORLD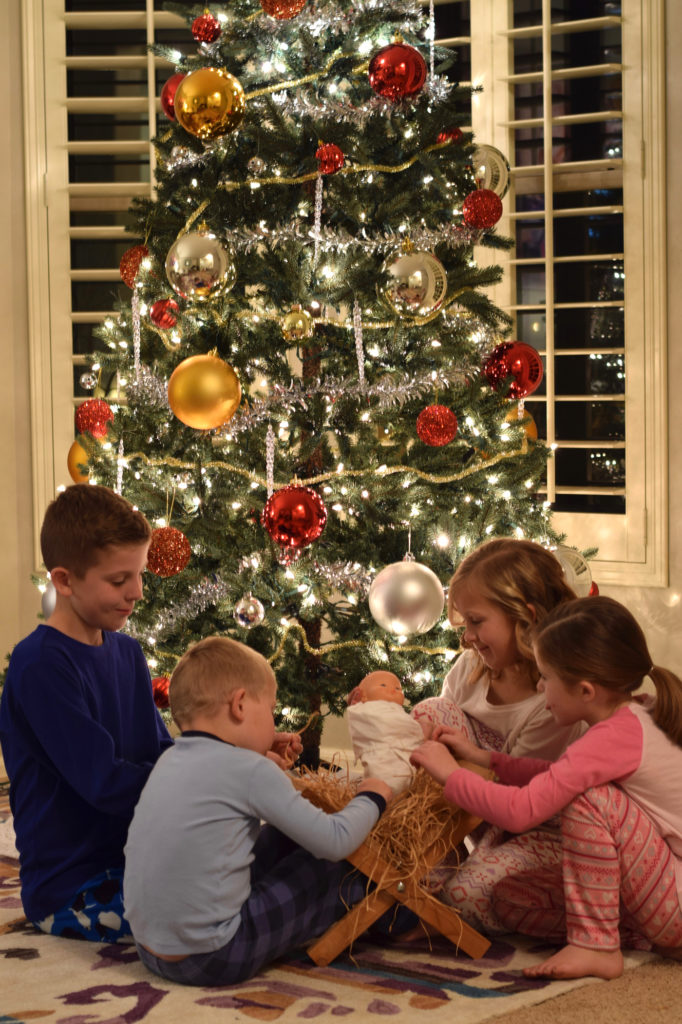 Merry Christmas!
It is officially my favorite time of the year! I absolutely love the magic of Christmas, especially since I get to share it with our four children.
But, it also feels far too easy to lose the real magic of Christmas in all the focus on Santa and gifts. Add the usual day-to-day chaos and sibling fighting and the magic an disappear completely. Santa is fun, but I want my children to focus more on the true meaning of Christmas. This little manger and baby Jesus are one of the very best ways I know to do that daily.
Luckily, I grew up with a tradition that is perfect for constantly reminding all of us of the true meaning of Christmas. And, as an added bonus it gets the kids excited to serve each other and others and even helps cut down on the fighting.
It's practically magic all by itself and I'm excited to share it with you!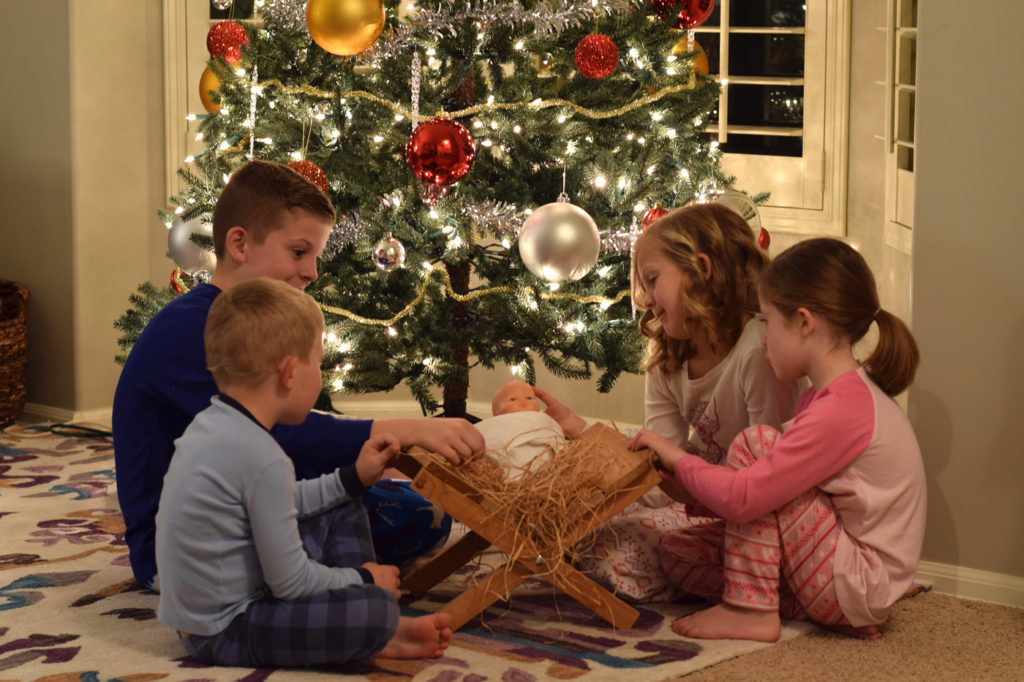 To start this tradition in your home you'll need:
A wooden manger big enough for a doll. My dad made this simple one for me and I love that it folds flat to store with our Christmas decor. You can make one like it using the instructions listed HERE. Or, you can even buy a simple one on Amazon right HERE.
Straw or natural raffia. You can use real straw, but I've been reusing the same bunch of raffia for years and it still works great. You can buy a bunch of raffia for around $5 at a craft store or on Amazon right HERE. Just make sure you cut the straw or raffia into smaller pieces. Each piece of ours is around 6 inches long.
A doll for Baby Jesus. My mom even made ours some swaddling clothes, but that is optional. 🙂
At the beginning of the Christmas season we pull out our decorations and our manger gets a place right by the tree. But, we don't add the "straw" immediately. The baby Jesus doll is wrapped in his swaddling clothes and laying right on the hard bottom of the manger.
Then, as Christmas gets closer, we work as a family to create a soft bed for the baby. When any one of us does a service for someone else he/she gets to add one piece of straw to the manger. Slowly, service by service, the manger fills with soft straw. Our goal is always to use every piece of raffia (i.e. "straw") from the bag before Christmas Eve.
We do a few bigger service projects as a family and we encourage the kids to look for ways to serve in our neighborhood and at school, but most of the straw is earned through simple services they do for each other at home. They make each other's beds, put toothpaste on everyone's toothbrushes before bedtime, or help with the dishes after dinner. They are excitedly looking for ways to serve all day and it brings the most amazing spirit into our home.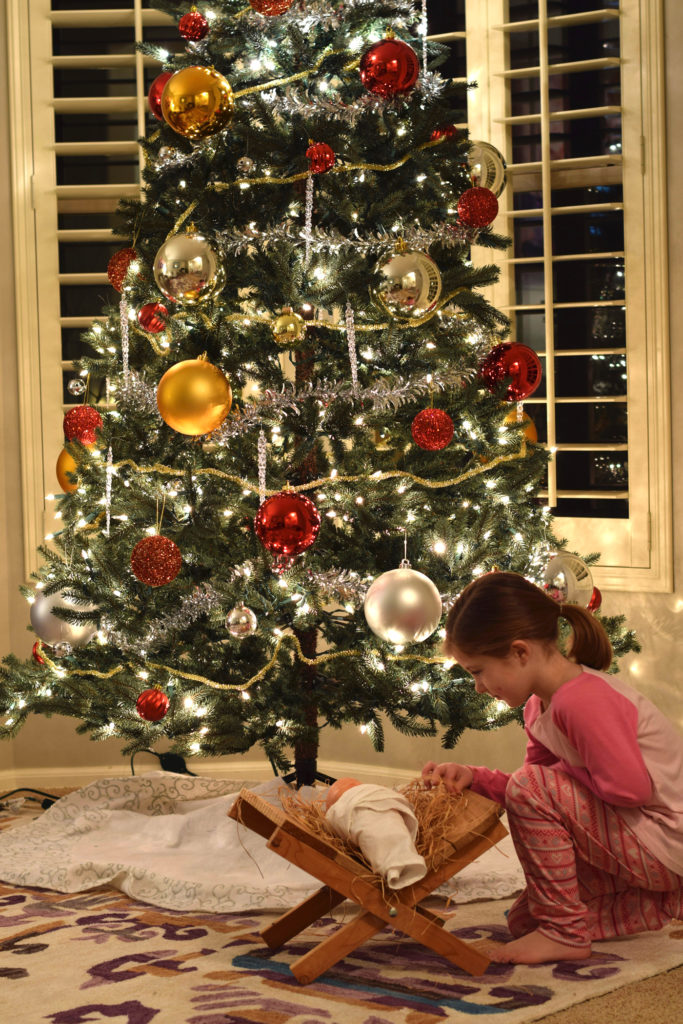 Focusing on service for the month makes everyone happier, lessens the amount of fighting between the kids and constantly reminds us of the real reason for the season. Like I said, it's magic.
New Service Ideas
This year we are adding new ways to serve as a family by following the #LIGHTtheWORLD calendar released by The Church of Jesus Christ of Latter-Day Saints. Each day of December we will be working to serve like the Savior did while he was on Earth.
Starting with a Worldwide Day of Service on December 1st, there is a theme and some ideas for ways to serve everyday until Christmas. You can watch the full video and get the complete 25 day calendar right HERE on Mormon.org.
You are definitley invited to join us in trying to serve more this Christmas. If you give the manger a try, I hope works as magically for your family as it has for ours.
Wishing you a wonderful Christmas season full of lots of light!
xoxo, Tiffany