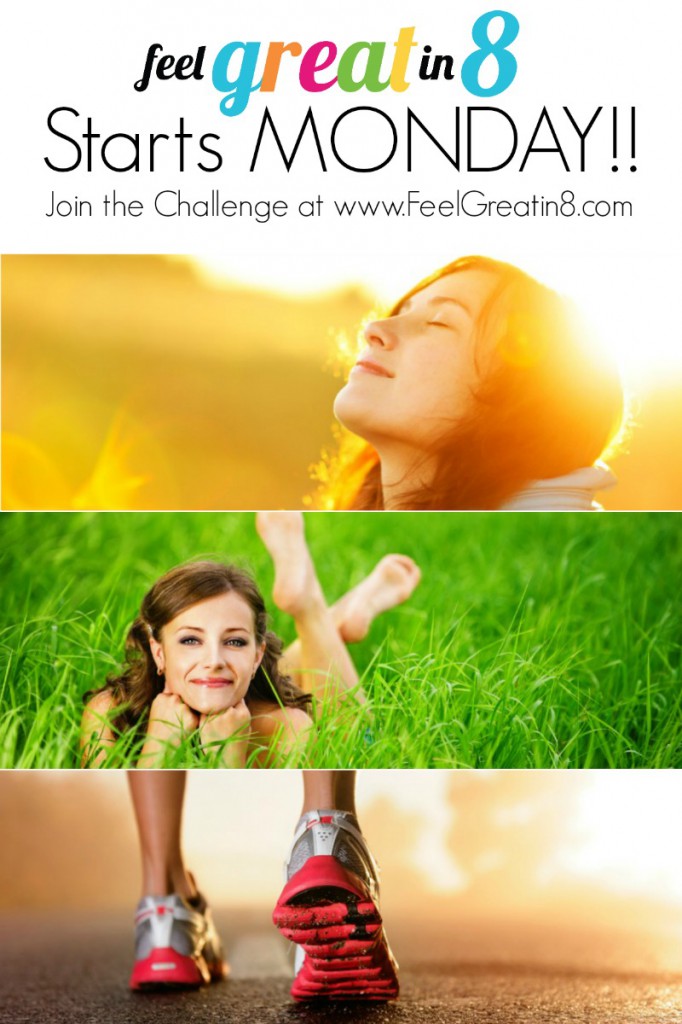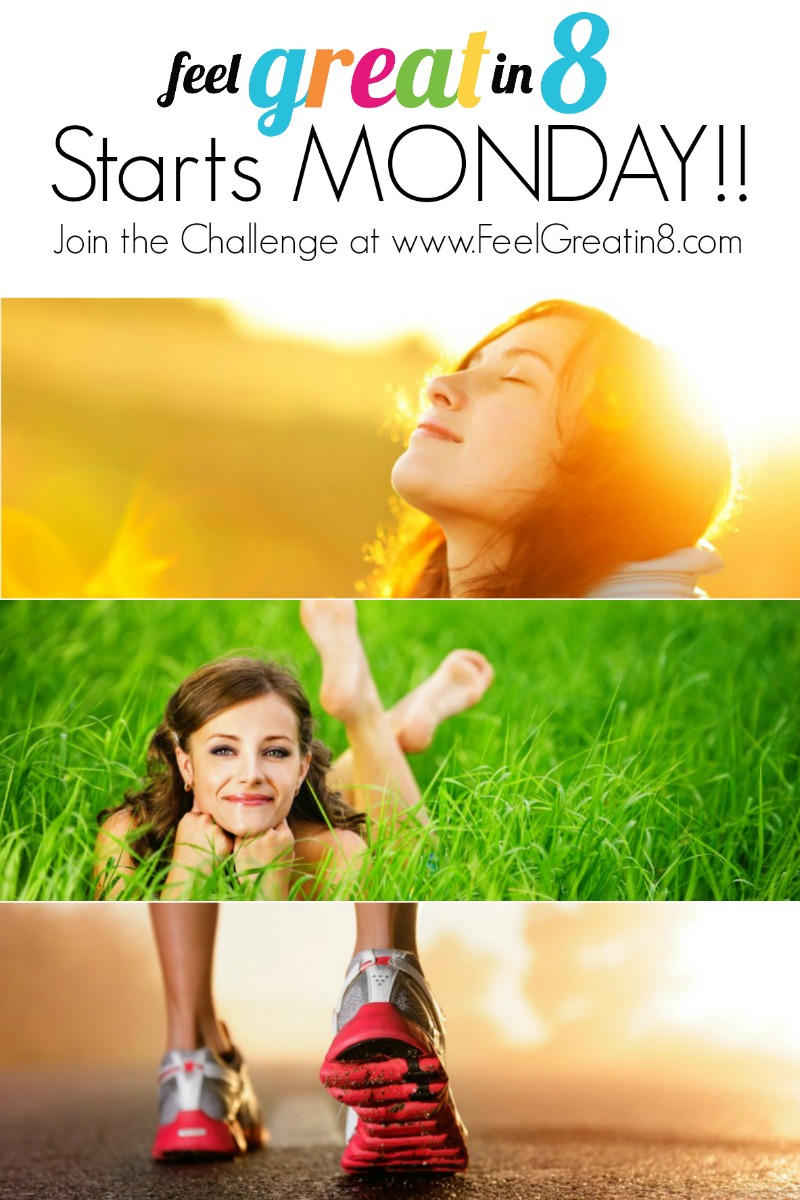 It's almost February! How are you doing on your healthy resolutions? Need help with those goals?
JOIN THE FEBRUARY 2015 FEEL GREAT IN 8 CHALLENGE
February 2nd – March 29th
What is Feel Great in 8?
The Feel Great in 8 Challenge is NOT a crazy crash diet, an expensive exercise program, or a costly meal delivery system. It IS a realistic healthy lifestyle, a fantastic support system, and the motivation you've been looking for to finally make healthy longterm changes! Feel Great in 8 is an eight week competition that challenges you to become healthier physically, mentally and spiritually. For eight weeks you gain and/or lose points based on healthy or unhealthy choices. Points are reported online at www.feelgreatin8.com. Each participant contributes $20. $10 to the prize money "pot" and $10 for website creation/upkeep and to pay me for my time as host. At the end of the eight weeks, the competitors with the most points will get a share of the prize money! There are also weekly motivational prizes.
Questions?
How do I join?