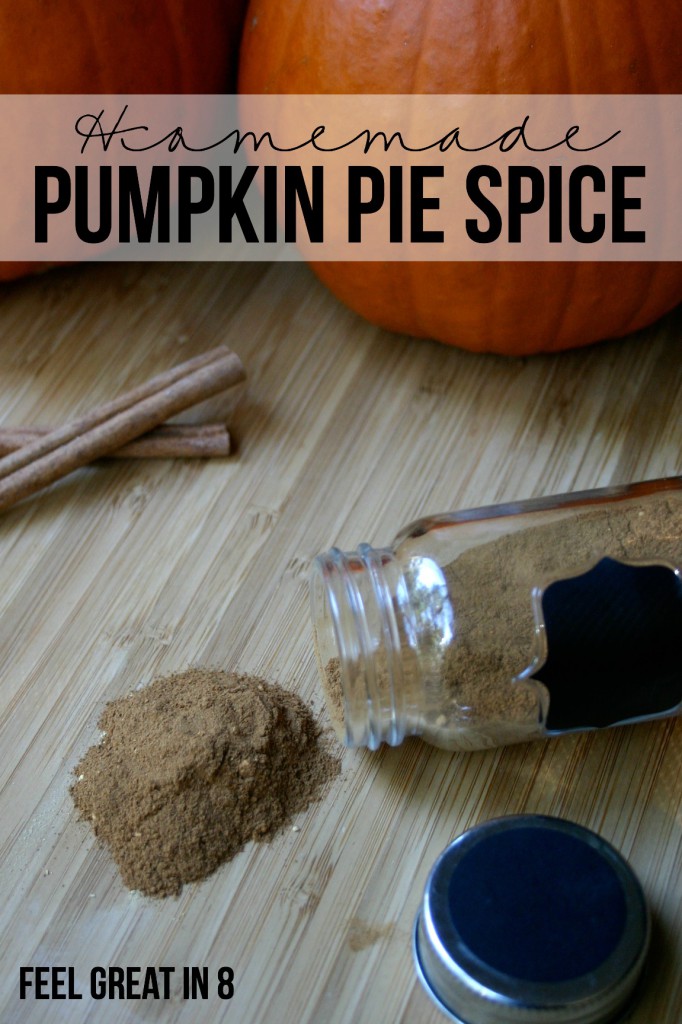 I am loving fall and all the yummy fall pumpkin recipes! Last week I shared these delicious Whole Wheat Pumpkin Pancakes and I'll be sharing lots more pumpkin recipes soon! I've been enjoying all these pumpkin recipes so much, that I ran completely out of pumpkin pie spice. I'll do pretty much anything to avoid taking 4 little ones to the grocery store, so I whipped up my own homemade version!
The awesome thing about making your own is that you can alter it a little bit to fit your own tastes. I love cinnamon, so I went heavy on that, but if one of the other spices is your favorite, feel free to add a little more! I think this homemade version also ends up being cheaper than the store bought kind.
Saving money + not wrestling with 4 kids in the grocery store = momma success!!
Anyway, here is the quick and easy recipe for making your own homemade pumpkin pie spice. Remember, feel free to make adjustments to fit your favorites and then you can use it in all your fall baking this year.
Homemade Pumpkin Pie Spice
Ingredients
4 tablespoons cinnamon
4 teaspoons ground ginger
2 teaspoons ground cloves
2 teaspoons allspice
2 teaspoons ground nutmeg
Instructions
Measure each ingredient into a bowl or jar. Whisk, stir, or put the lid on a shake the jar to combine.
Store in an airtight container for up to 1 year.