Last week I shared my 8 Tips for a Healthy Holiday and today I wanted to talk a little bit more about making this holiday season your very best. If you're anything like me, the holidays end up feeling absolutely crazy. Running from gathering to gathering, rushing to get every gift bought, cookie made, and tradition done. Last year I remember finishing the season, sitting back, and wondering how it had passed so quickly without me even taking a minute to soak in the joy of it all.
This year I am determined to do it differently, so I was thrilled when I was offered a copy of the book Simplify & Savor by Connie Sokol! I just finished reading the book and loved it! She gives such fantastic, specific, useable advice. I started on my workbook and this year I am going to plan ahead, focus on the essentials and actually take the time to enjoy the season!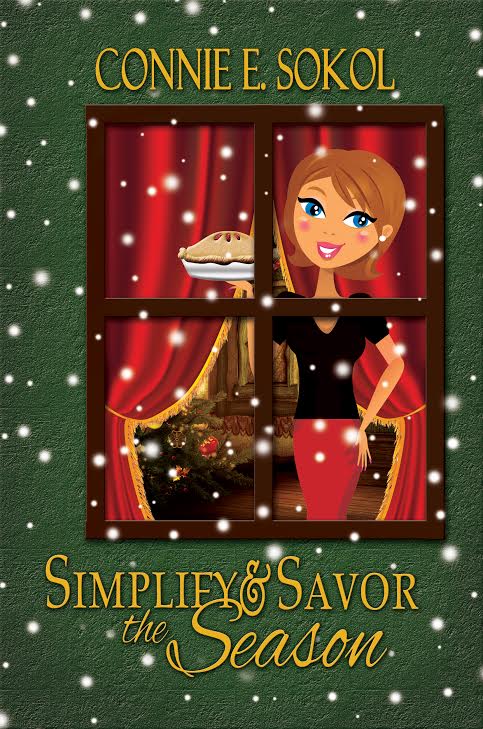 Are you ready for the holidays? Would you like to be? Connie seriously lays it all out for you…
First, get ready by brainstorming what's needed for each of the Big Four—Halloween, Thanksgiving, Christmas, and New Year's. Then detail the to-dos, including menu and gift planning, with quick tips on how to lose the unnecessary and focus on the essential. Keep all your notes in this book or its workbook companion, Simplify & Savor Take-along.
After organizing, sit back and enjoy the season with "5 Holiday Juicers"—tips that teach how to keep life joyful, not stressful. Then curl up and relax with "Savory Suggestions, Snippets, and Stories," a collection of laugh-out-loud anecdotes including "How the Real Halloween Fright Happened the Next Day," "Thankful for Warbling," and "Let Go of the Cookie-Cutter Christmas."
Make your holiday celebrations meaningful and memorable as you Simplify & Savor the Season!
If you need help, like I do, I definitely recommend checking out Connie's book!
Join Connie for her first "Virtual Book Club". Do you want to work personally with Connie to set goals, get feedback and read her book together? Email Connie at (http://conniesokol.com/about-connie/contact-connie/) and put BOOK CLUB in your message. She will be choosing 8 women to participate. 
Enter to WIN a FREE COPY of "Simplify and Savor the Season" below!
Don't want to wait for the giveaway? Purchase your copy of "Simplify and Savor the Season" right now. Click here.