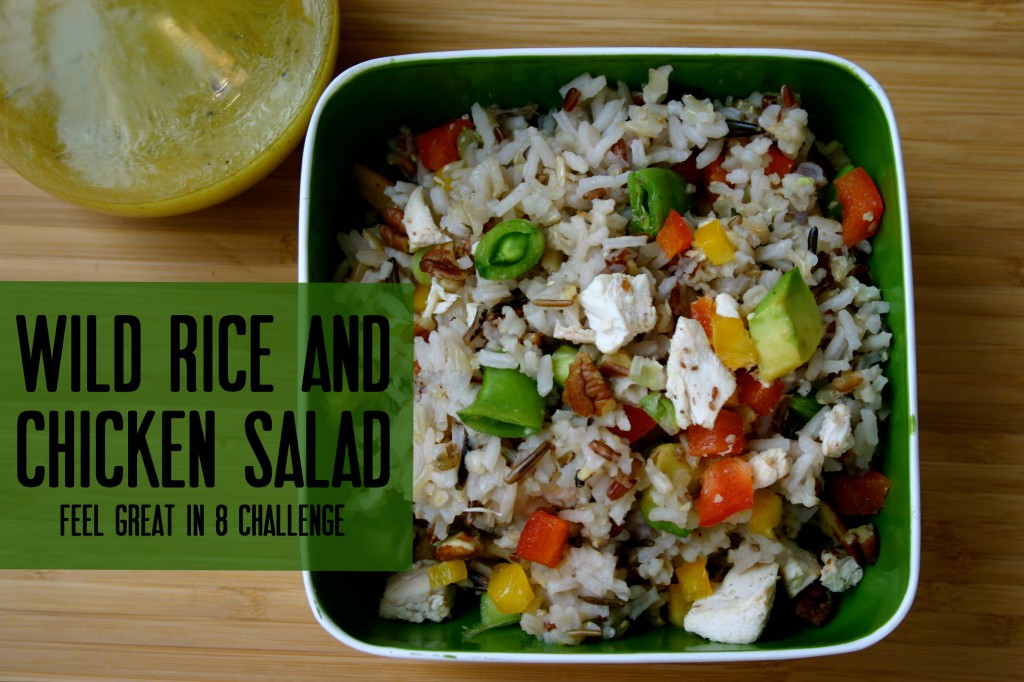 This awesome recipe is one I got from my friend Cara, who got it from her friend, who got it from her friend, possibly someone named Sherry? Anyway, my point is that I can't really give credit for the original creator of this one. She/he deserves credit too, cause it is delicious. Better than even I expected, better than any wild rice I've ever had, and even better as left-overs for lunch the next day. So, thanks Sherry, or whoever gave Sherry the recipe! 🙂
Wild Rice & Chicken Salad
{makes 10 servings}
Salad Ingredients:
2 cups uncooked wild & brown rice mix (I used Bob's Red Mill brand)
2 chicken breasts, cooked and diced
4-6 green onions, chopped
1 red pepper, diced
1 oz. sugar snap peas, diced
2 avocados, diced
1/2 cup chopped pecans
Dressing Ingredients:
1/3 cup rice vinegar
1/3 cup olive oil
1 tablespoon dijon mustard
1 cloves garlic, minced or pressed
1 teaspoon salt
1/2 teaspoon pepper
1 teaspoon sugar
Directions
Cook rice according to package instructions. Combine all of the salad ingredients and mix together.
Whisk together all of the dressing ingredients. You can either combine the salad and dressing immediately, or keep them separate and add a little to each serving. I chose to keep them seperate and it worked great for our family. I added less to the children's servings and not too much to mine, to add flavor without adding a lot of extra calories. In the end the rice was gone and we had some leftover dressing.
Serve warm or cold, it really is yummy either way.
Nutrition Information
{serving size = 1 cup – recipe makes 10 servings)
383 calories, 18g fat, 40 carbs, 5.6g fiber, 16g protein
*Recipe on myfitnesspal titled "FG8 Wild Rice Salad"
To print this recipe click on the magic button