10 Healthy Energy Bites Recipes – These energy bites made with only real food ingredients and packed with protein, fiber and healthy fats make the perfect mid-morning or afternoon snack!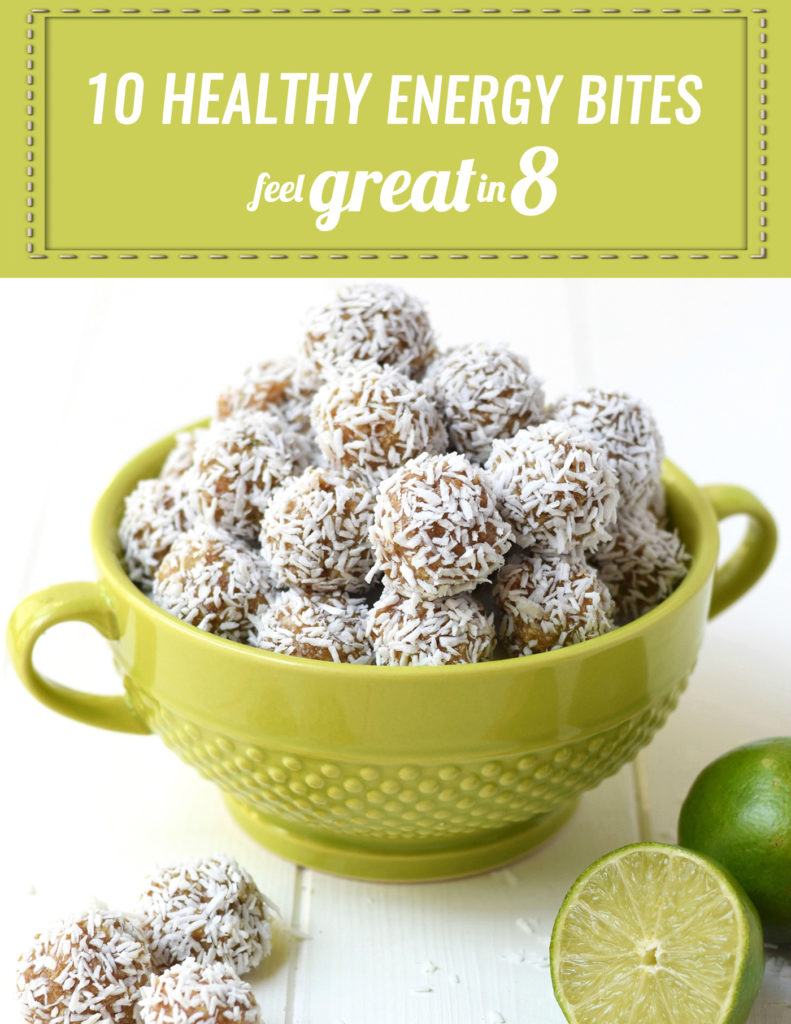 Hello!
I'm so happy you're here to get these amazing healthy energy bites recipes! I just know you are going to love them.
Every recipe is packed with healthy, real food ingredients, no refined sugar or flour, and tons of protein, fiber and healthy fats to keep you feeling full!
Plus, even though they are all naturally sweetened, they taste like a sweet treat or dessert, so they are great for killing those afternoon sugar cravings!
Every single one of these recipes is foodie approved. Meaning I've tried them, my husband tried them, my 4 picky kids tried them and I've shared them with friends and family. We all agree that they are just plain good.
Not healthy food good. We all know that is something different. These are actually really delicious.
Here's a little sneak peek of a few of the recipes inside this free eCbookbook…
Inside this free PDF you'll find recipes for:
Double Chocolate Energy Bites, Pumpkin Pie Energy Bites, Coconut Lime Energy Bites, Chocolate Peanut Butter Energy Bites, Extra Protein Energy Bites, Apple Cinnamon Energy Bites, Cake Batter Energy Bites, Lemon Blueberry Energy Bites, Chocolate Chip Banana Energy Bites, and Sweet & Salty Energy Bites!!
I've got you covered for just about any sweet craving you could have, and every single recipe is packed full of healthy ingredients!
Plus, I'm making it super easy to use and print all of these recipes!
Just click on the link or the image below. Enter your email address and I'll send you my http://FREE eCookbook – 10 Healthy Energy Bite Recipes Then you can easily save the PDF to your computer, or print it out and get cooking!
>>> http://CLICK HERE TO GET YOUR FREE ECOOKBOOK – 10 HEALTHY ENERGY BITE RECIPES <<<