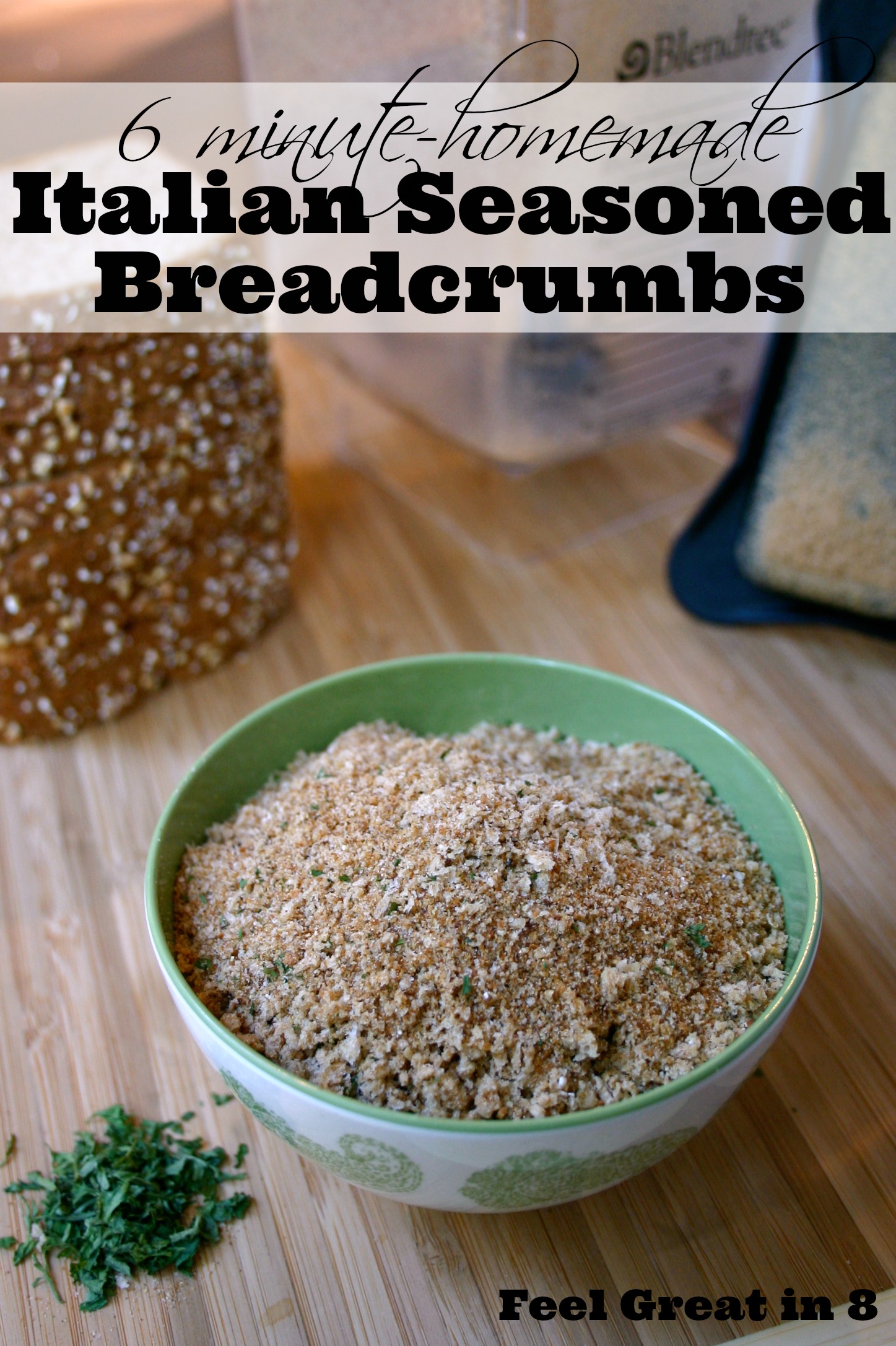 These Homemade Italian Seasoned Breadcrumbs are so incredibly easy, they literally take just a few minutes to throw together and they work great in any recipe that calls for breadcrumbs! No more last minute trips to the store with kids in tow, and no more added chemical and artificial ingredients! They can even be made using healthy whole wheat bread!
All you need is a basic toaster
(or I'm sure you could use a toaster oven or even just your regular oven), and a food processor or blender. I use and love my Blendtec
, but I bet even a regular blender would work. Then you are welcome to add more of your favorite spices or leave out any you don't love.
Anyway, it took you longer to read those two paragraphs than it will to make this recipe, so let's get going! 🙂
6 Minute Italian Seasoned Breadcrumbs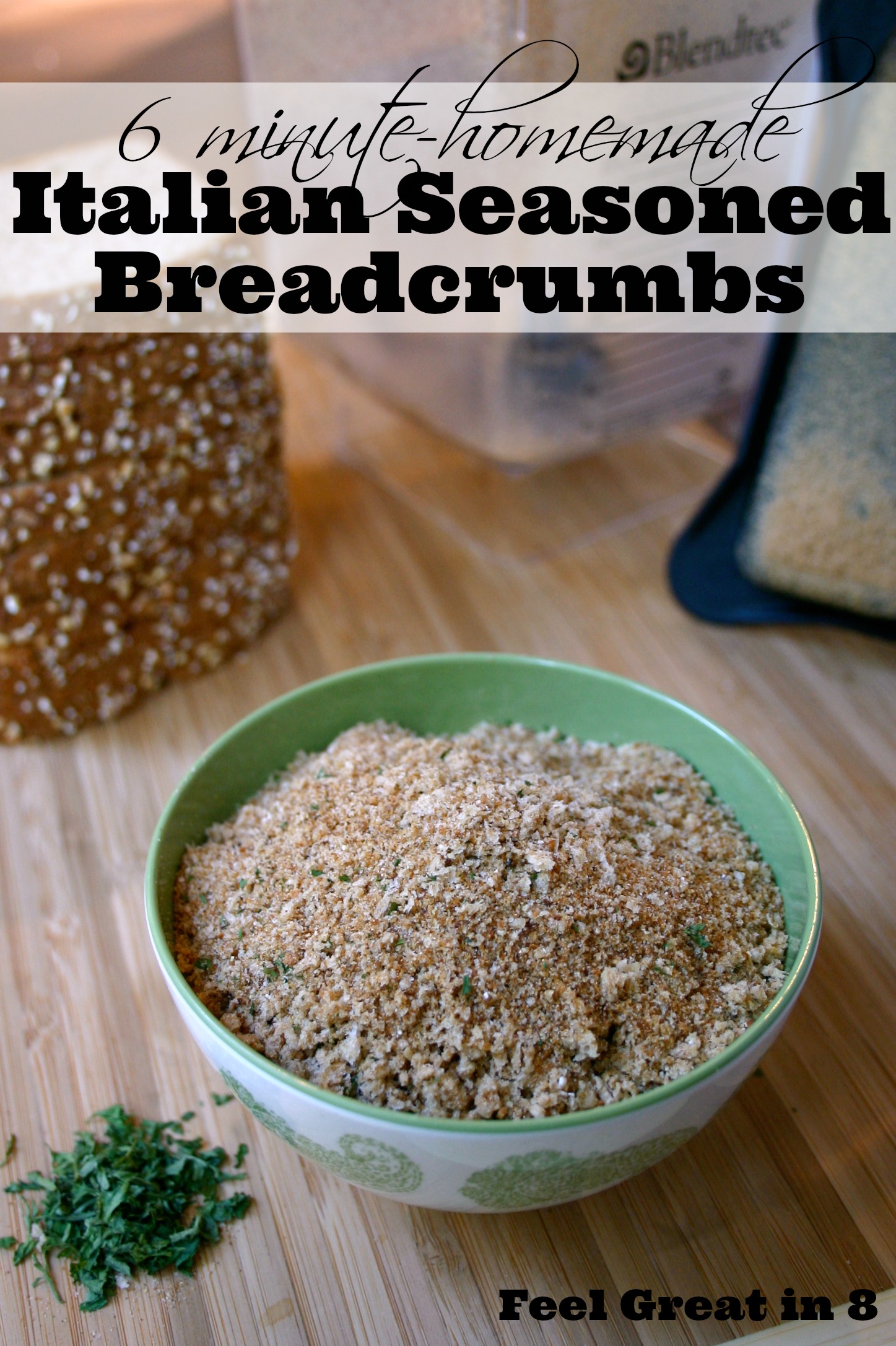 Ingredients
1 cup of plain homemade breadcrumbs
½ teaspoon salt
½ teaspoon black pepper
½ teaspoon parsley
½ teaspoon garlic powder
¼ teaspoon onion powder
¼ teaspoon basil
Recipe adapted from Food.com