I just can't even tell you how excited I am for the next 8 days!!
Thanks to YOU Feel Great in 8 is growing and making a difference and causing me to stretch and grow too.
The new website www.feelgreatin8.com is ready to show off and the blog has moved to a new home! You'll notice that both sites aren't quite finished and the full challenge login section is still in the beta testing phase, but I just couldn't wait any more to share them with you!
I can't even begin to thank you, but I want to take this chance to celebrate YOU and all the exciting things happening for Feel Great in 8 with…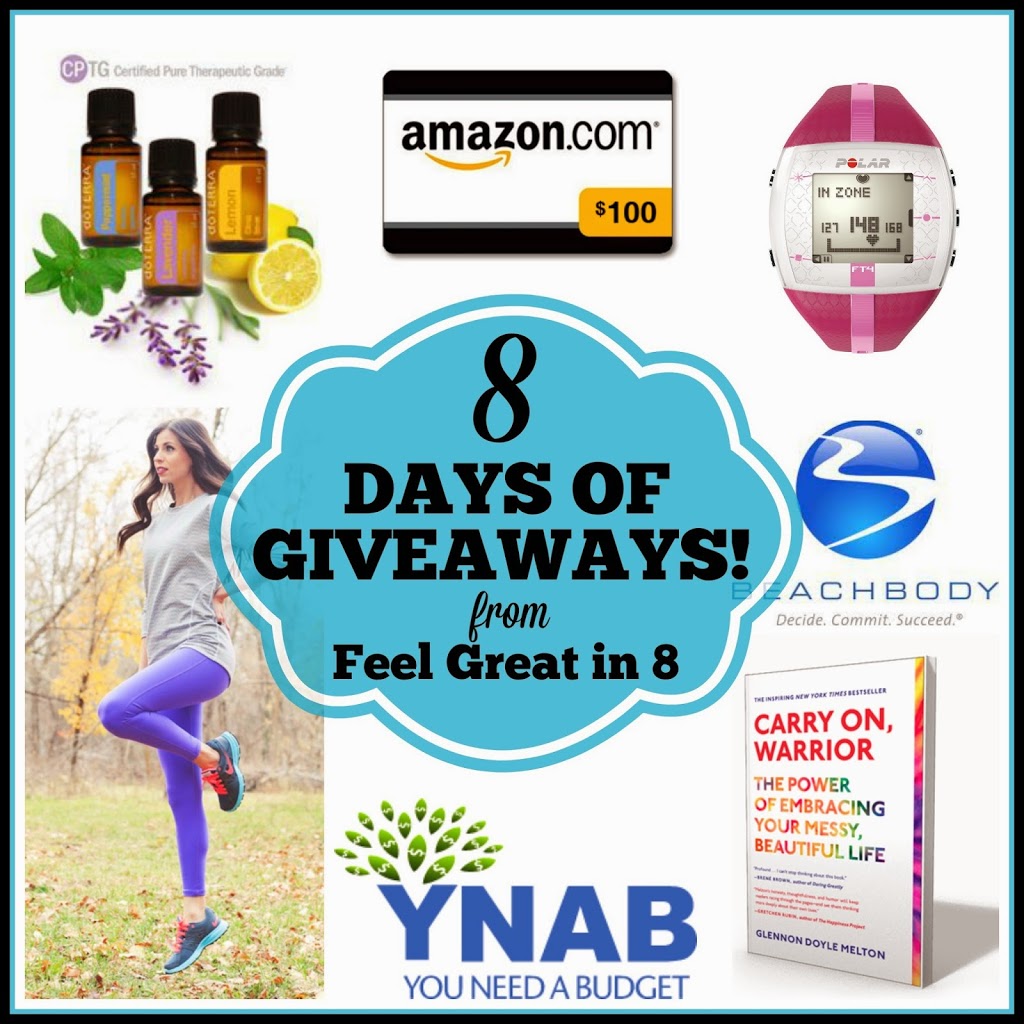 Over the next 8 days I will be giving you the chance to win some of my absolute favorite things! I promise too, that I will make entering as quick and simple as possible. I really do want this to be a party for you!
I hope you know how much your support truly means to me and how glad I am to have you in the Feel Great in 8 family!
THANK YOU, THANK YOU, THANK YOU!! I hope you'll be back to check it out each day!