I am so incredibly excited to give you the chance today to win a gift card to one of my absolute favorite fitness clothing stores, Albion Fit!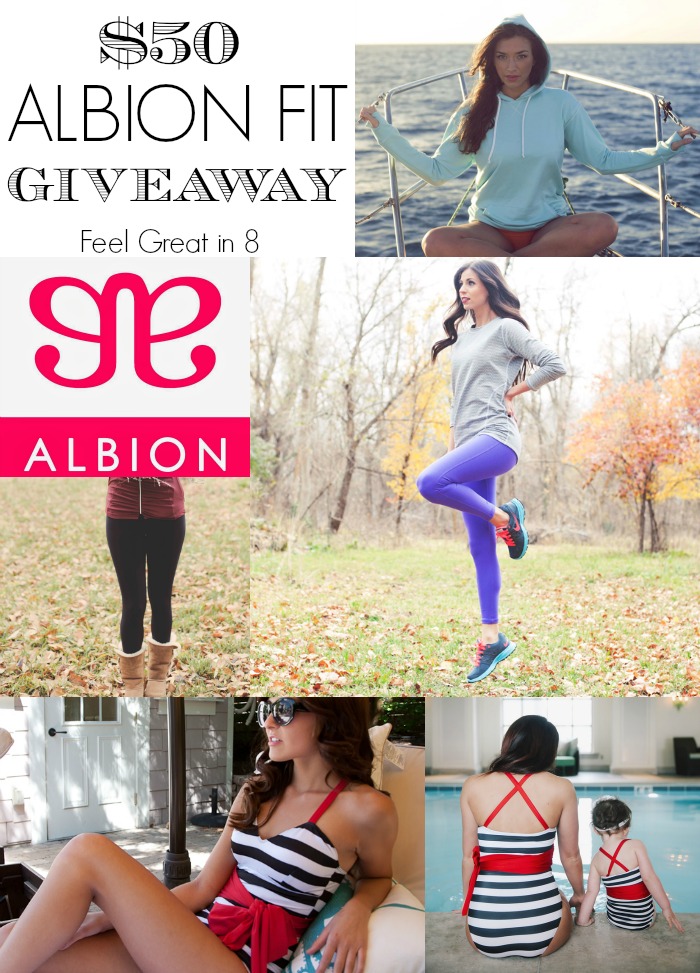 Albion is a local, family owned business with a storefront at City Creek in Salt Lake, Utah. Their mission is to "Provide women with the most luxurious. flattering, and hassle-free fitness and leisure apparel on the market" and they definitely deliver. I have been nothing but impressed with this company and the fitness gear I've purchased from them.
My absolute favorite product from Albion Fit are the Go Long Leggings. I don't know if it's because I have a big booty, but I have had the hardest time finding workout pants that fit and stayed put. All of my other brands end up working their way down around my hips and I end up constantly tugging them back up. I have Albion's leggings in gray and black and I absolutely love how they fit. They have a thick band around the waist that holds in my post-baby tummy and they stay put no matter what I am doing so that I'm not having to constantly stop and pull them up. The fabric is thick and obviously high quality, but also soft and somehow very breathable. I paid a little more for these than I have other brands, but in my opinion it was definitely worth the splurge.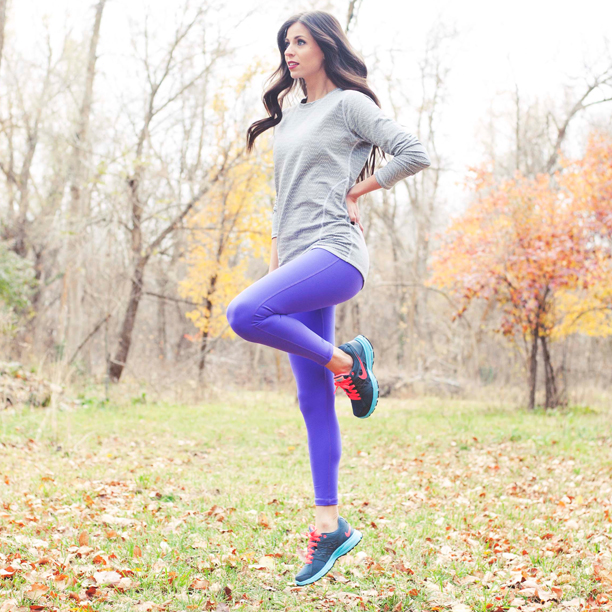 Albion also makes my favorite hoodie. I may or may not have one in red and in blue and I would live in them 24/7 if I could.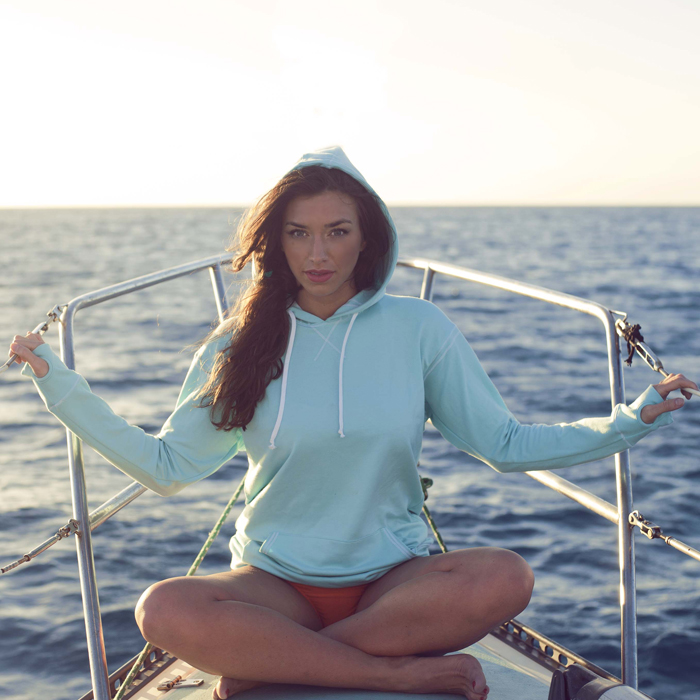 My next albion purchase is definitely going to be a swimsuit. I tried one on at City Creek and it was literally the most flattering swimsuit I've ever put on. The thicker, quality fabric was supportive through the tummy and was great at hiding any lumps and bumps. They also just released a swim line for little girls, with matching mom and daughter suits. It seriously doesn't get much cutter than that!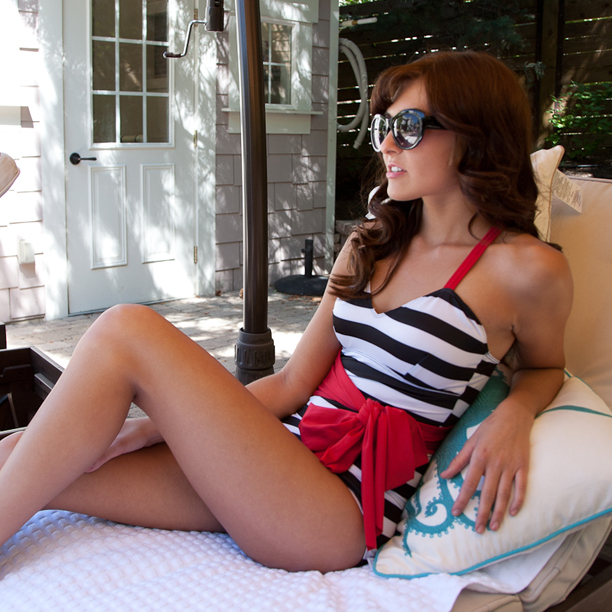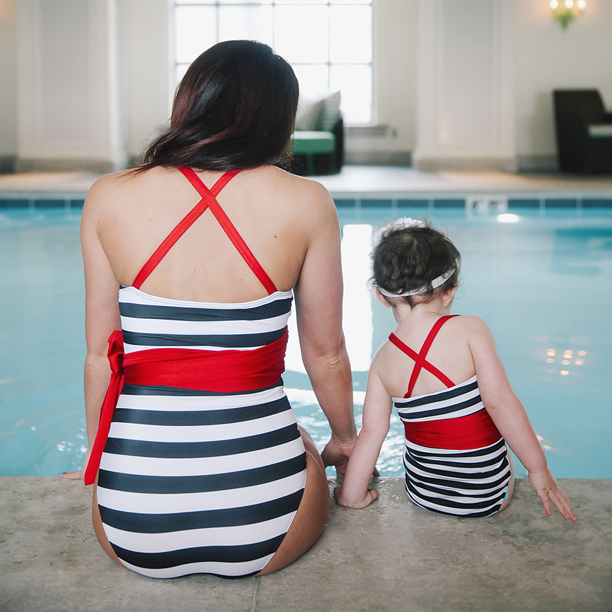 Albion was another company that I reached out to. I told them I loved their products and was hoping to offer a giveaway to my awesome readers. They were so willing to offer not only a giveaway, but also a discount code for all of you! I definitely don't always get a positive response when I reach out to businesses like this and I think it says something about what they really value.
So, today I'm excited to give you the chance to win a Albion Fit gift card for $50!
And, you can use the code feelgreat15 to get 15% off your purchase at www.albionfit.com (expires 5/3/2014)!