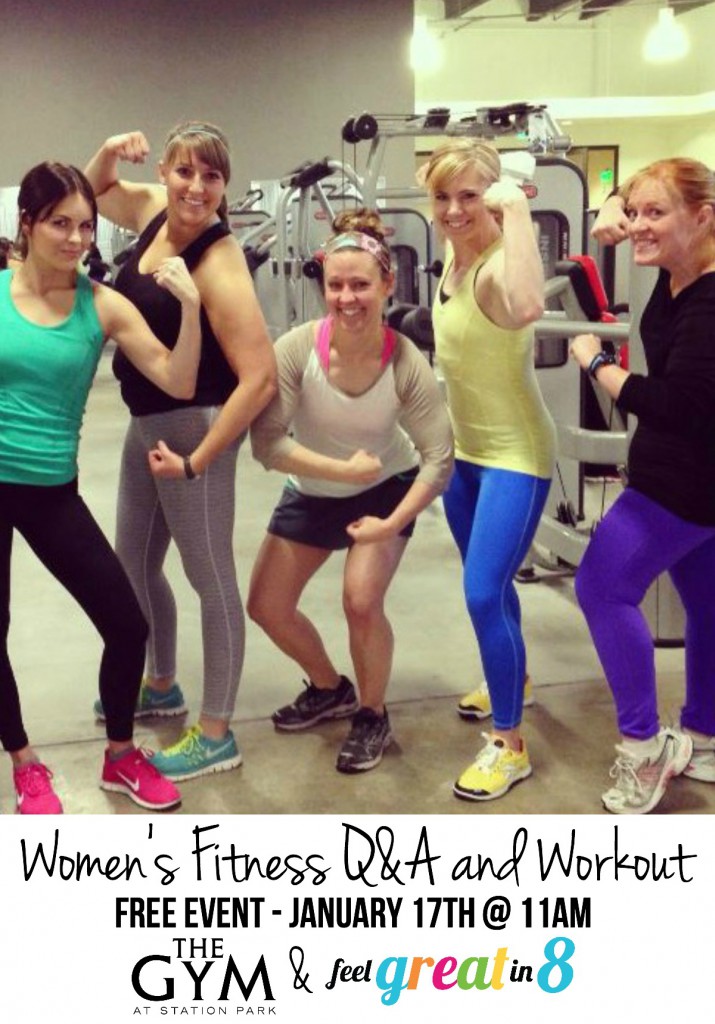 Exciting news!! You are invited to a FREE event I am hosing on Saturday, January 17th @ 11:00am at The Gym at Station Park! I am so excited to meet more of you in person and to get our sweat on together!! Here are the details…
* You don't have to be a member of The Gym to come! Everyone is welcome!
* For the first 15 minutes we'll have a Q&A with a few of the female personal trainers at the gym … and me! This is a great chance to ask the experts (and me! :)) any fitness or nutrition questions you have.
* Then we'll do a 45 minute POWERTONE class together! This is one of my favorite classes at The Gym, you'll love it!!
* Space is limited to 50 women, so HURRY and RSVP so you don't miss out!

I can't wait to see you there!!