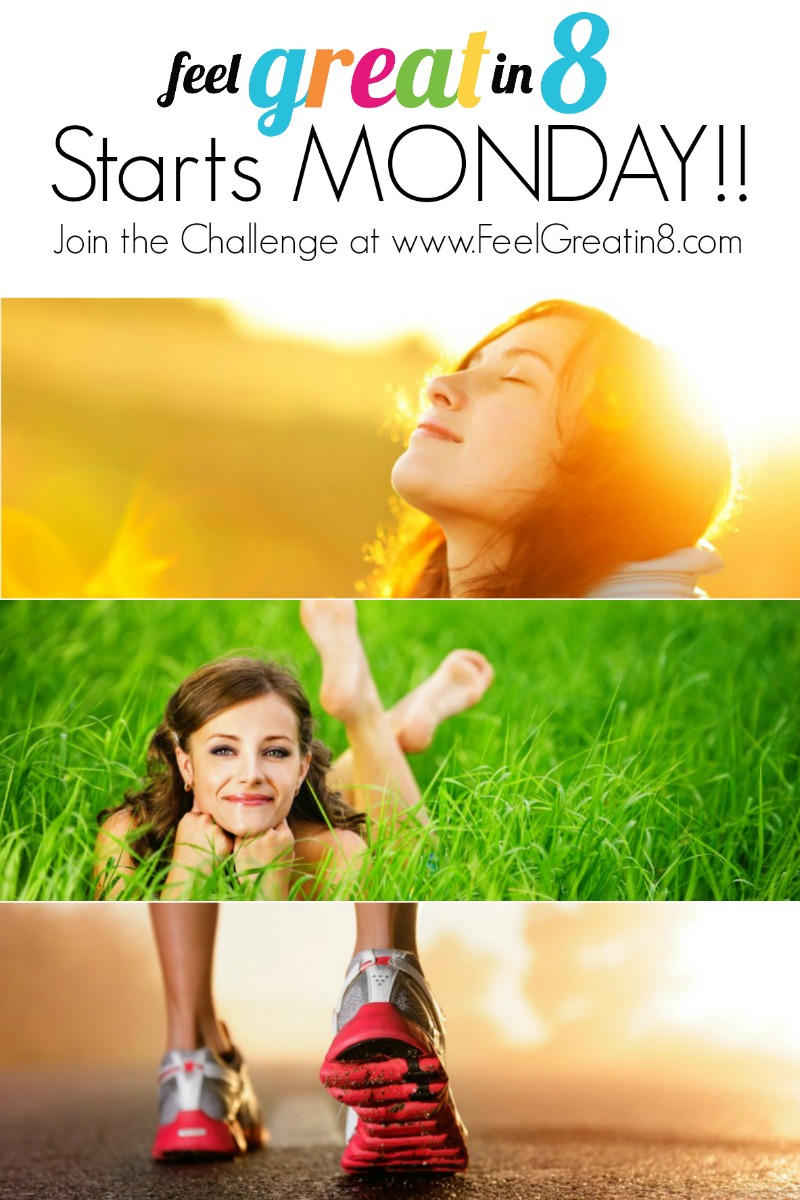 Can you believe it is almost March?! Spring and summer are coming and I don't know about you, but I want to spend them outside playing with my kids and in a swimsuit by the poolside. I want to have energy to run and bike and I want to feel comfortable in my skin. Now is the time to work on those goals!
JOIN THE MARCH 2015 FEEL GREAT IN 8 CHALLENGE
March 2nd – April 26th, 2015
What is Feel Great in 8?
Feel Great in 8 is an eight week competition that challenges you to become healthier physically, mentally and spiritually. For eight weeks you gain and/or lose points based on healthy or unhealthy choices. Points are reported online at www.feelgreatin8.com. Each participant contributes $20. $10 to the prize money "pot" and $10 for website creation/upkeep and to pay me for my time as host. At the end of the eight weeks, the competitors with the most points will get a share of the prize money! There are also weekly motivational prizes.
For Only $20 You Get…
* The Feel Great in 8 program guide and video help.
*Structure and motivation to finally stick to your healthy goals for good! Just follow the daily requirements!
*Access to the private Feel Great in 8 Challenge Facebook group where you'll find an amazing support system and expert advice.
*The chance to win some of the over $1000 in prize money!*
Questions? Check out the FAQ!
How do I join? Follow the instructions at www.feelgreatin8.com/Getting-Started!

*Actual prize money amount depends on the size of the March challenge group.