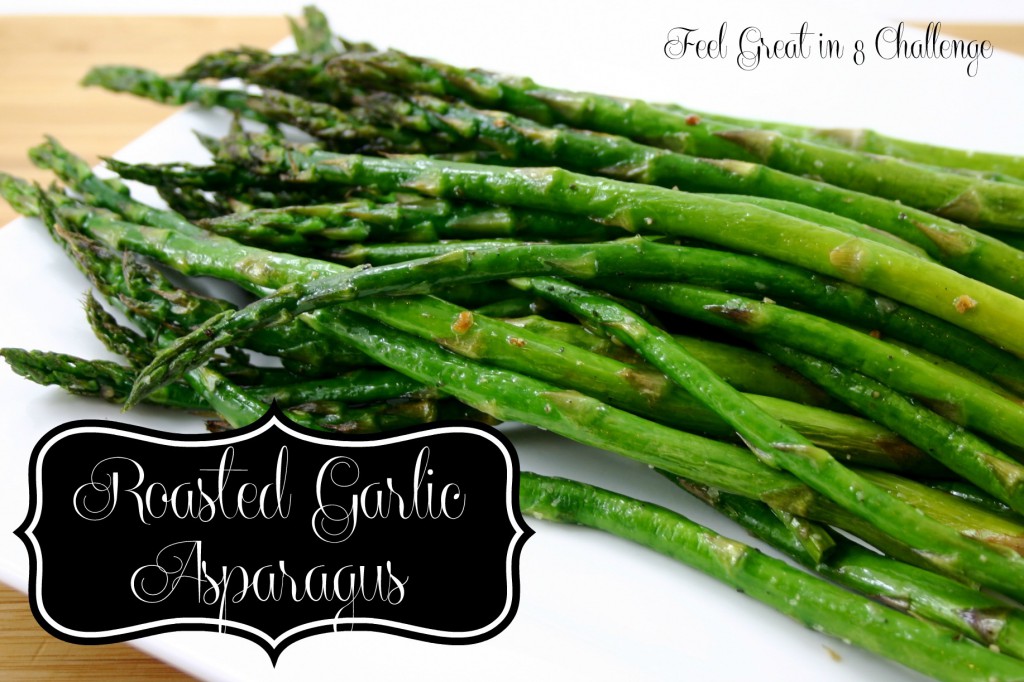 Asparagus is one of my favorite vegetables, but even if you aren't a fan, I hope you'll give this recipe a try. One thing I've learned is that any veggie tastes better when roasted.
Plus, you can't beat how simple and healthy it is. It just takes a few quick minutes to prep and then you can work on the main course while they roast away in the oven.
Roasted Garlic Asparagus
Ingredients
1 pound asparagus
2 teaspoons olive oil
1 teaspoon minced or pressed garlic
½ teaspoon kosher salt
¼ teaspoon freshly ground black pepper
Instructions
Preheat oven to 425 degrees.
Wash the asparagus and then remove the bottom inch or two of each stalk. You can either cut them uniformly, or snap each one individually. I read somewhere that they will naturally break where the woody and tough end begins. I usually break one or two and then cut the rest to match those.
Once prepared, arrange the asparagus on a cookie sheet in a single layer.
In a small bowl, mix together the olive oil, garlic, salt and pepper. Drizzle over the asparagus and then toss to coat.
Roast for 10-15 minutes, turning once, or until just tender. Don't over cook - the asparagus will still be bright green and slightly crisp.
Nutrition Information
Serving size:
5 spears
Calories:
35
Fat:
2g
Carbohydrates:
3g
Fiber:
1.5g
Protein:
1.5g