Guys. My baby is 2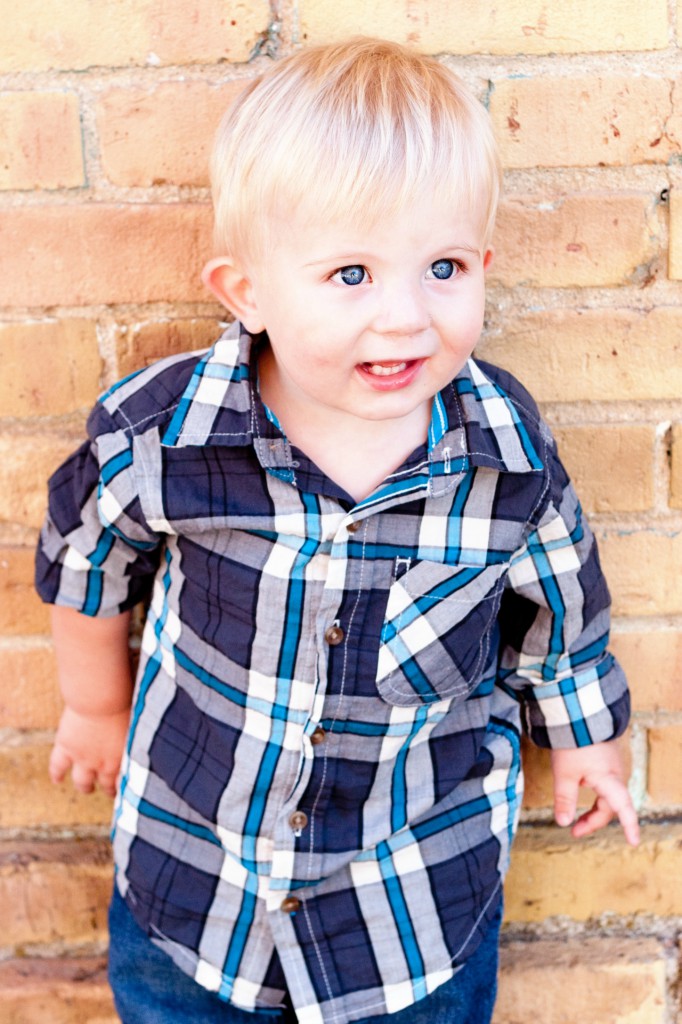 And, not just my baby. My BABY. Our LAST baby. We just sold the crib he kept climbing out of and the high-chair he is too independent to sit in. There are very few signs of baby left in our house and, after 8 years, it feels surreal.
A few weeks ago we had a little 2nd birthday party for him. It wasn't big or fancy, he's our fourth after all ;), but I wanted it to be something he'd enjoy. I also wanted the guests, who were mostly adults, to enjoy it too.
So, I decided to serve his favorite food (grilled cheese), with a fun adult twist.
THE ULTIMATE GOURMET GRILLED CHEESE BUFFET!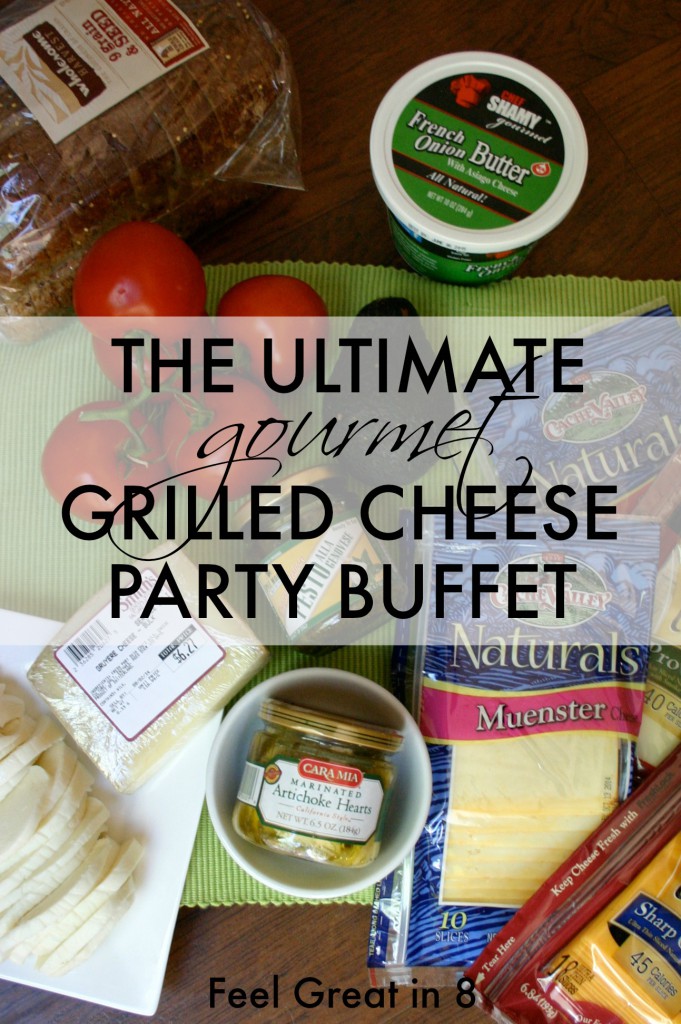 It was so fun and SO delicious, I just had to share it with you. It was also one of the easiest party meals I've ever made. I just set out a bunch of fixings and each person did their own grilling.
Here is the list of ingredients and toppings I had available:
Breads:
Whole Wheat – 9 Grain
Sourdough
Bakery White
Cheeses:
Sharp Cheddar
Provolone
Fresh Mozzarella
Gruyere
Muenster
Pepper Jack
Toppings:
Avocado
Tomato
Spinach
Artichoke Hearts
Grilled Onions
Pesto
Then I just had an electric griddle hot and ready and some butter to spread on the bread. Our favorite was a french onion butter, but I had some regular slightly softened butter out too.
Later this week I'll share my favorite gourmet grilled cheese recipe that was created that night. Check this out…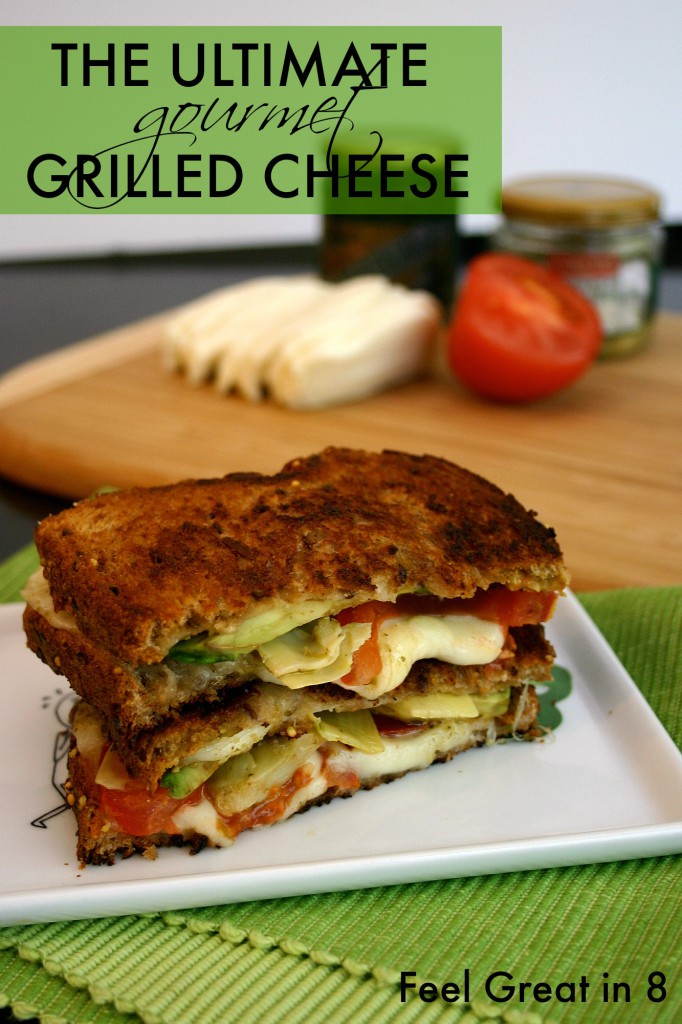 I may or may not have made it for lunch everyday for the rest of the week. YUM.