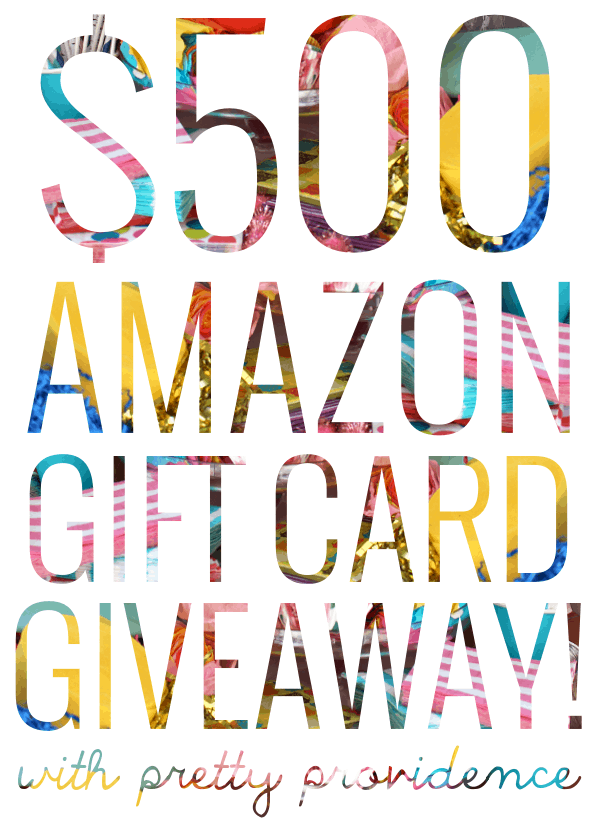 Hey everybody! Are you ready for a seriously awesome giveaway?! I've mentioned before that one of my favorite things about blogging has been all the amazing friends I have made along the way. Get excited, because today I am helping my friends at Pretty Providence celebrate their 3rd blog birthday with an amazing $500 Amazon gift card giveaway! Which is basically like winning $500 cash, only better, because they will deliver the goods strait to your door and when it's in gift card form you feel no guilt spending it… am I right?!?
There are a bunch of my seriously amazing blog friends helping bring this giveaway to you today, and it wouldn't be possible without them, so how about some quick introductions?!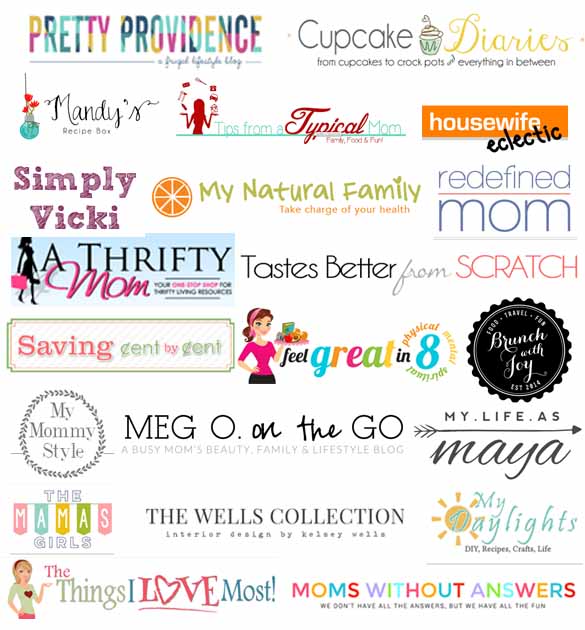 Pretty Providence ||Tips From a Typical Mom || Mandy's Recipe Box || Cupcake Diaries || Housewife Eclectic || Simply Vicki || My Natural Family || A Thrifty Mom || Redefined Mom || Tastes Better From Scratch || The Mama's Girls || Brunch with Joy || Feel Great in 8 || Saving Cent by Cent || My Daylights || My Mommy Style || Meg O. On the Go || Moms Without Answers || The Wells Collection || My Life as Maya || The Things I Love
Okay, now let's get down to the goods! All you have to do to enter is follow the prompts on the rafflecopter below, and this one is so easy! I mean, who doesn't love some great new blogs to follow on Pinterest?!
Good luck everybody! I hope YOU win ;)! Be sure to check back at Pretty Providence because they have a new birthday themed post and a new giveaway going live every day this week!