This Creamy Chicken and Dumplings recipe makes the perfect comfort food so easy! The soup is creamy, flavorful, and full of chicken and vegetables. And, it doesn't get simpler than using Rhodes frozen dough for the perfect fluffy dumplings!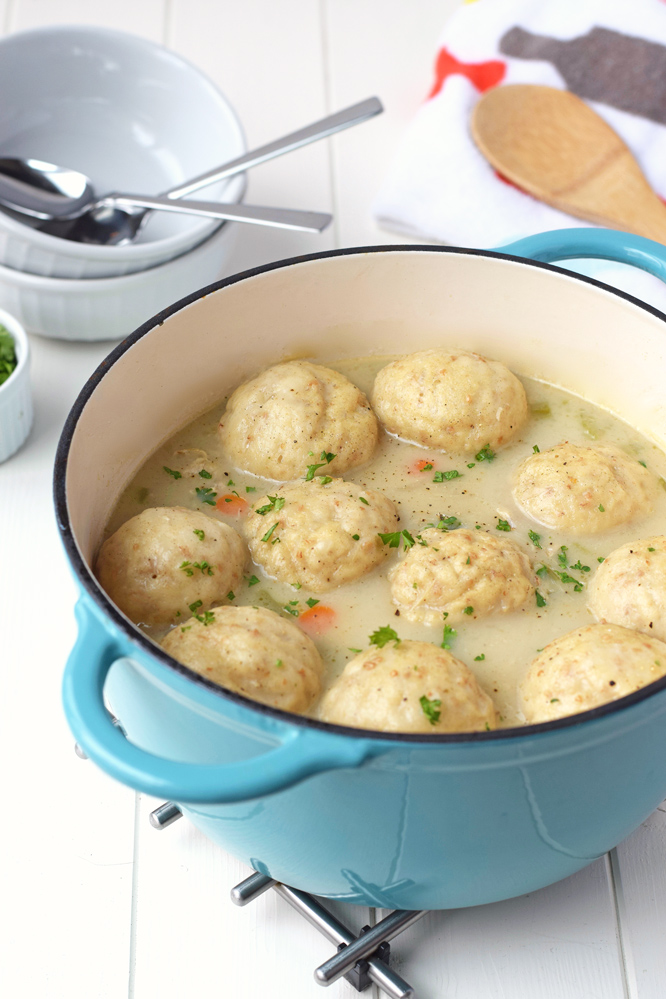 Raise your hand if you're a fan of chicken and dumplings!
I've always loved this comfort food favorite, but I've always been scared to make it at home because I've heard that getting perfectly fluffy dumplings isn't easy.
I'd so glad I finally give it a try! And, I have the coolest tip for you. I used Rhodes frozen dough and the dumplings ended up being perfect. Seriously, they were fluffy and flavorful and I didn't even have to make the dough.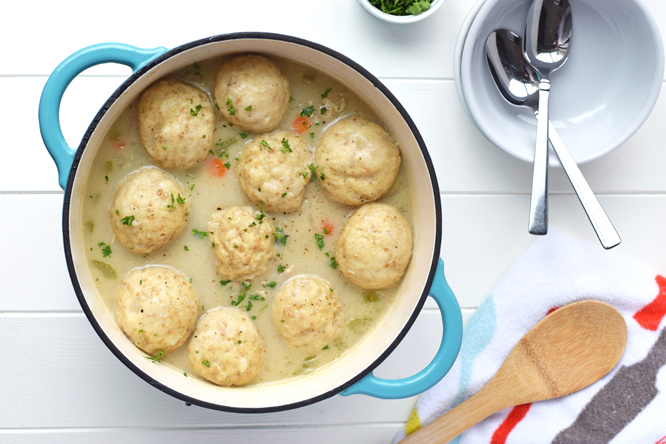 This recipe for creamy chicken and dumplings uses the simplest ingredients, you probably already have most of them in your kitchen.
You'll just need a pack of Rhodes frozen dough (I love the Cracked Wheat Rolls and they worked great in this recipe), chicken broth, chopped carrots, onions and celery, milk, flour, poultry seasoning, and cooked shredded chicken. I even used a rotisserie chicken, which is a great way to make this recipe even easier.
And, even better than an easy dinner is an easy dinner that the whole family loves! My family devoured every bite of this one and even my pickiest eater is already requesting I make it again. It's definitely being added to my regular dinner rotation!
Not that it can get much easier. You can throw the whole thing together in a hurry and have it simmering on the stove in time for dinner. I hope you'll give this one a try, I know you'll love it!
I shared the whole recipe and detailed instructions on the Rhodes Blog.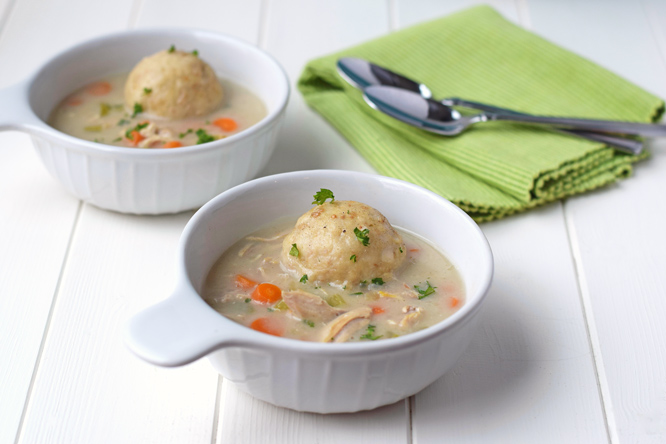 Looking for more healthy soup recipes?
Loaded Slow Cooker Potato Soup