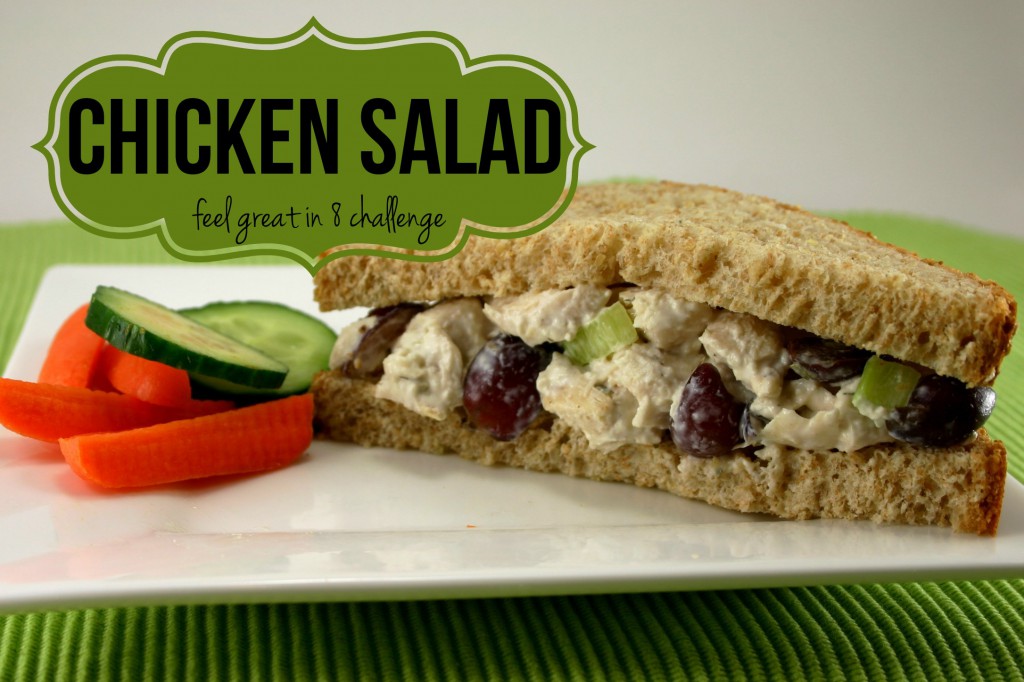 Question: Which meal is the hardest for you to eat healthy and why?
For me, the answer is definitely lunch. I love breakfast foods and feel like I have plenty of healthy, quick and easy options. Most days I actually enjoy experimenting in the kitchen and feeding my family healthy and delicious dinners. But, since I'm a mom of little ones and I teach preschool in our home in the afternoon, lunch is busy with feeding children and getting babies down for naps. Often I don't even have time to make myself something, which means that by the time I'm done teaching I'm starving and reaching for the nearest food – healthy or not.
Yesterday on facebook, a friend of mine asked this same question and then asked for healthy lunch ideas. There were some great tips in the comments like having a bigger breakfast and just a quick smoothie for lunch or portioning out a lunch-sized serving of dinner at night ready to be reheated the next day. It got me excited to work on doing better in this area.
So, for this round of the challenge I've set a goal to eat a healthy lunch every day. The Salads in a Jar have been great, and this week I've been enjoying leftover chicken salad on wheat bread or over green leaf lettuce with a side of veggies.
I've tried a few chicken salad recipes, but this one from my sister-in-law is still my favorite. I did a little real-food adapting, but I made it for a family party this past weekend and my family didn't even notice. 🙂

Healthier Chicken Salad
Ingredients
4 chicken breasts, cooked and cubed
¼ cup mayo
¼ cup plain yogurt
½ cup homemade ranch dressing
⅛ cup chopped green onion
¼ cup chopped celery
½ cup red grapes, cut in half
salt, pepper, onion salt or garlic salt to taste (optional)
Instructions
Mix together the mayo, yogurt and ranch dressing. Add in salt, pepper, onion salt or garlic salt if desired (I usually leave it out, or just use a little of each).
Add green onion, celery and grapes to the dressing mixture and combine.
Stir in cubed chicken and eat chilled on wheat bread or on a bed of lettuce.
Nutrition Information
Serving size:
⅔ cup
Calories:
230
Fat:
12g
Saturated fat:
3g
Unsaturated fat:
4g
Trans fat:
0g
Carbohydrates:
2g
Sugar:
2g
Sodium:
115mg
Fiber:
1g
Protein:
13g
Cholesterol:
40mg