There is just so much exciting stuff going on around here I can hardly stand it!
You guys have been so sweet and complimentary of the new website and blog. No one even pointed out all the things that still need done and fixed. 😉
Thank you too, for not pointing and laughing yesterday when I shared The Race I Cannot Win – My Messy Beautiful. I am still feeling butterflies about putting that out there and about being part of a campaign with one of my favorite authors/bloggers, Glennon. If you haven't already, make sure you head on over to check it out and ENTER TO WIN a copy of her book Carry On, Warrior.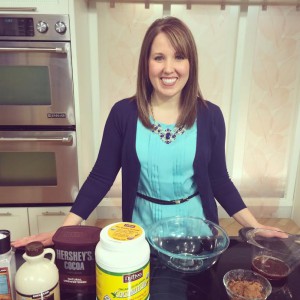 Yesterday, I also had the super cool opportunity to film a cooking segment for Utah's #1 local lifestyle show Studio 5! It was the funnest out-of-body experience I've ever had. I finished my 5 minute segment having absolutely no memory of what I did or said…except for the fact that I licked chocolate off my fingers…on tv. So classy. 🙂 I guess I'll just have to tune in with the rest of you to find out what other classy things I did. Those of you who are Utah locals can see me on Studio 5 on KSL today at 1pm. Just please keep in mind that it was my first time on tv. And my first out-of-body cooking experience. I'm sure it is going to be fun to watch.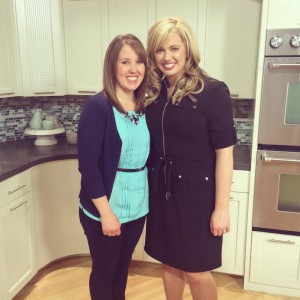 UPDATE: Here is the video! I'd like to publicly thank the camera man for not catching the infamous and oh so classy finger licking.

On the show I share my Healthy Homemade Chocolate recipe.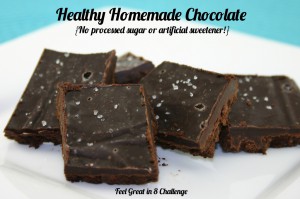 It really is one of my favorite ways to satisfy my chocolate cravings and definitely a healthier option. If you haven't tried it yet I definitely recommend it. I also want to make it easier for you. I know healthy food can get expensive and this recipe calls for coconut oil and pure maple syrup, which are healthier, but more expensive ingredients.
So, for today's giveaway in our 8 DAYS OF GIVEAWAYS I'm giving you the chance to win a $100 Amazon Gift Card! You can use the card to buy coconut oil, maple syrup and cocoa powder for making homemade chocolate, or anything else your heart desires!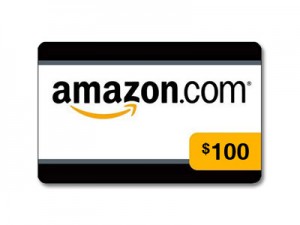 I also want to say a quick welcome to any new readers joining us from Studio 5 today! I am so incredibly excited to see our Feel Great in 8 family grow. The challenge has always felt bigger and more important than little me and I feel like I am just holding on for dear life and enjoying being along for the beautiful ride! Thank you all, again, for making it into something wonderful!