Flower Pot Rolls – Did you know that you can bake rolls right in little terra cotta flower pots? This fun how to recipe is perfect for spring!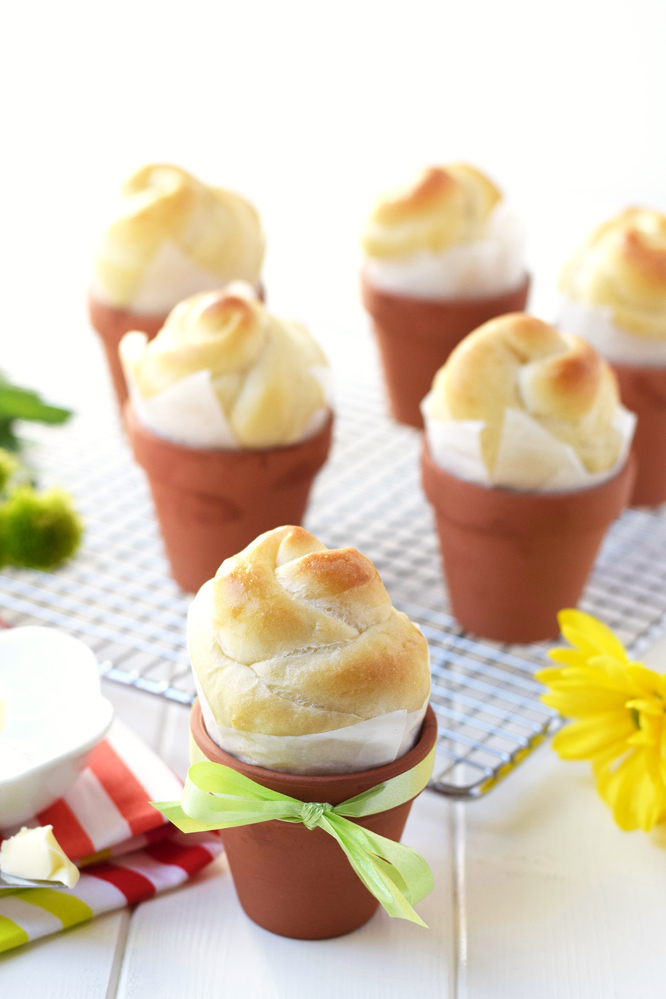 Hello!
Okay, it has to be said…aren't these flower pot rolls just the cutest thing you've ever seen?
I seriously can't get over how cute these turned out, and it is one of the funnest baking projects I've ever done with my kids. They thought being able to bake rolls right in little terra cotta pots was the coolest thing ever.
Actually, even I think it's one of the coolest things ever. Right?!
These fun little rolls are the perfect spring project to do with your kids, or the perfect addition to a spring party or dinner. Seriously, how fun would these look on your Mother's Day table?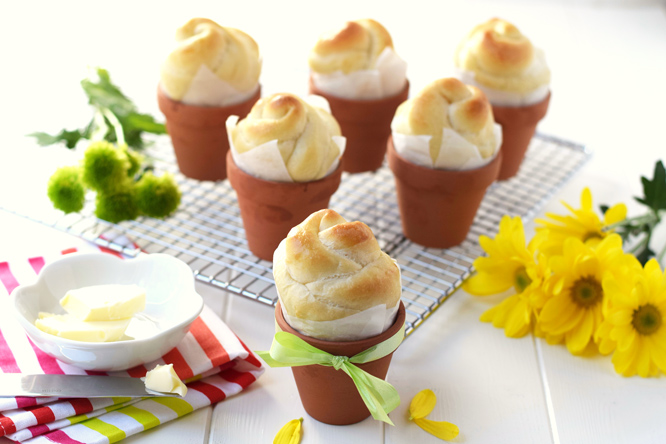 The easiest way to make these fun rolls is using Rhodes Frozen Roll Dough. In the photo I uses white dinner roll dough, but my favorite are probably the Cracked Wheat Rolls and they would work great with this recipe (or really more of a how to, right?).
You are also welcome to use your favorite homemade roll recipe. My recipe for Soft & Fluffy Whole Wheat Rolls would be a great healthy option too!
Forming them into this fun rose shape is also optional, but it sure looks cute. You can find instructions for how to easily shape the dough the way I did right HERE.
Either way, I hope you'll give these fun rolls a try!
You can find the full recipe and how to instructions on the Rhodes Kids Blog right HERE. 
P.S. I found the terra cotta pots at my local garden center, but if you can't find them locally, you can get them online…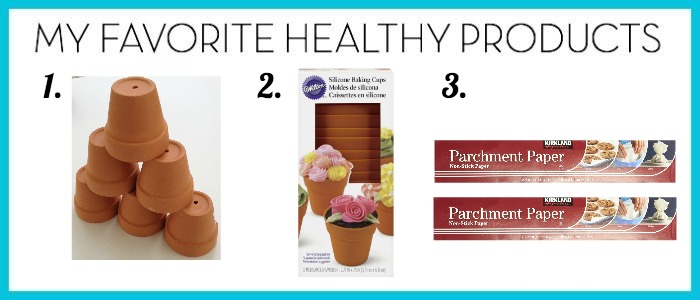 Mini Terra Cotta Pots: If you can't find them locally, you can get them on Amazon with Prime Shipping right HERE. You'll want them to be right around 2″.
Terra Cotta Pot Shaped Silicone Baking Cups: I just found this super fun alternative to using real terra cotta flower pots – these ones right HERE are made of silicone, but with the same look! So cute!
Parchment Paper: You'll need to line the terra cotta pots with parchment paper to keep the rolls from sticking (plus it looks cute!). HERE is the brand I use and love.
Looking for more fun recipes using Rhodes dough?
Whole Grain Chicken Broccoli Cheddar Pockets
Chocolate Covered Strawberry Sweet Rolls
Sign up to receive a healthy recipe every Monday! CLICK HERE