Veggie Stuffed Pizza Rolls – Soft whole grain rolls stuffed with vegetables and cheese. You'll love this quick & easy, healthy, kid-friendly dinner!
Hey! Happy Monday! I'm back over on the Rhodes Kids Blog today sharing the super fun healthy recipe for these Veggie Stuffed Pizza Rolls – you and your kids are going to love this one.
This is the perfect recipe for when you need something super quick and easy! Don't you just love those dinners that you can throw together in a hurry, but that the whole family raves about? This is definitely one of those.
My family loves this one so much, it's been added to our regular meal rotation and fits perfectly on our weekly pizza night along with this Healthy Family Pizza Night recipes and these other delicious options – Tomato, Basil & Mozzarella Pizza and Peach, Basil & Mozzarella Pizza!
I told you there are super easy! All you need is a bag of your favorite Rhodes frozen roll dough (I love the Cracked Wheat Rolls), your favorite veggies, and shredded cheese. I used a mix of cheddar and mozzarella, but whatever you love or have in the fridge will work great.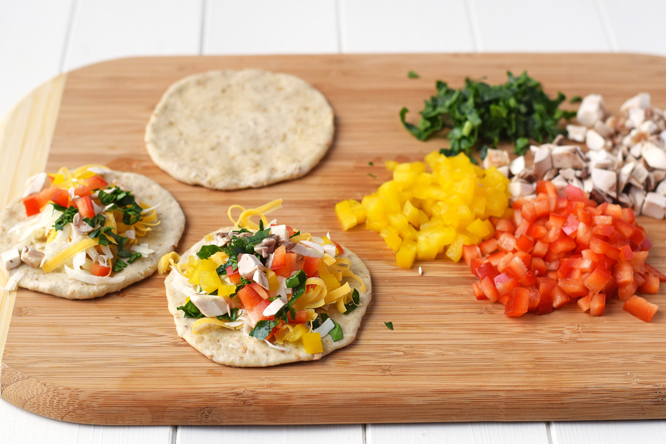 P.S. This is also a great way to use up extra veggies you have leftover in the fridge. This time I used spinach, mushrooms, and yellow and red bell peppers. You can also add pepperoni or ham.
It really is so easy, but make sure you head over to the RHODES KIDS BLOG for the full recipe and step-by-step instructions. You definitely don't want to miss out on how to make the buttery, herb, parmesan topping. SO good!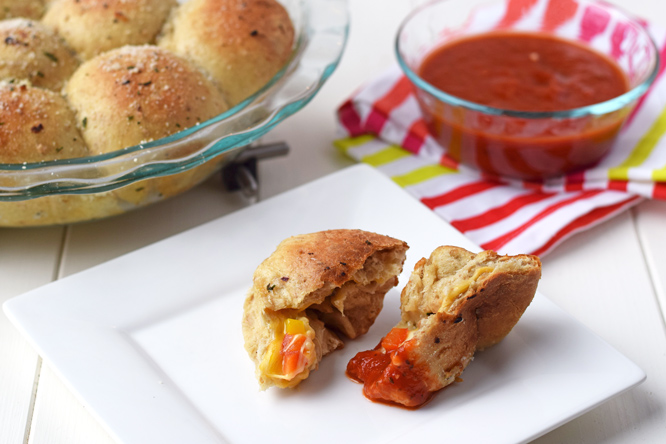 Then, when you've checked that out, make sure you come back for more healthy pizza recipes!
Tomato, Basil & Mozzarella Pizza
Peach, Basil & Mozzarella Pizza