Blueberry Cream Cheese Pull Apart Bread – This gorgeous bread with a blueberry lemon cream cheese filling is so simple to make with frozen dough! Perfect for breakfast of brunch.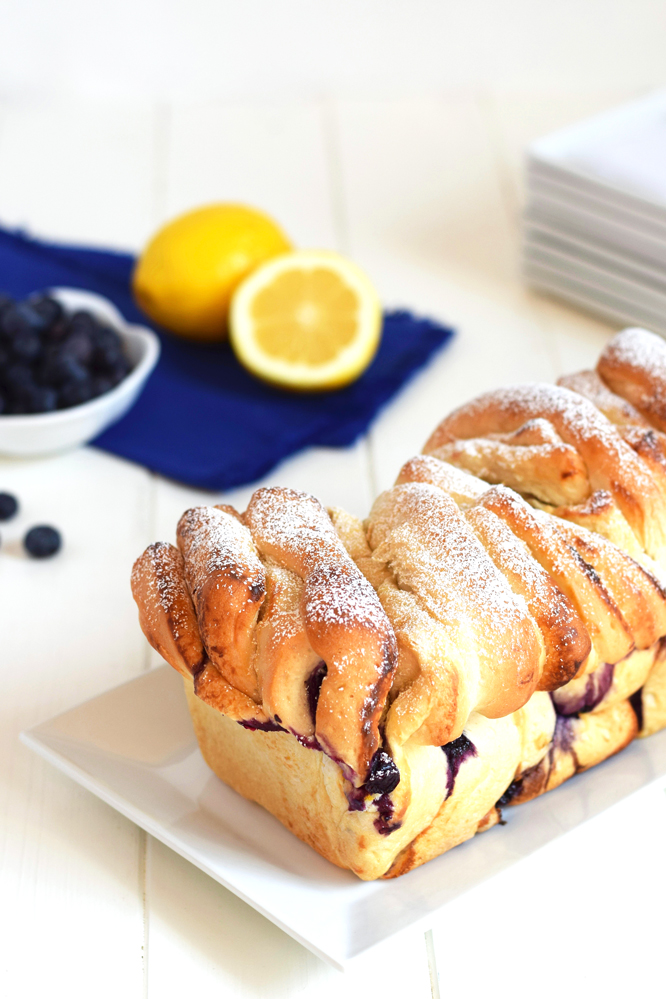 Isn't this blueberry cream cheese pull apart bread just beautiful?!
It stayed looking pretty like this for about 5 minutes before my family absolutely devoured it. We all loved it!
Plus, it was incredibly easy to make since I used Rhodes frozen dough.
All I did is roll out the thawed dough, add some cream cheese with lemon zest and sweetened with a little honey and some fresh blueberries. It looks like it took a whole lot more work, so this one would be perfect to take along to a breakfast or brunch gathering.
You don't have to mention the frozen dough and your family will be totally impressed. 😉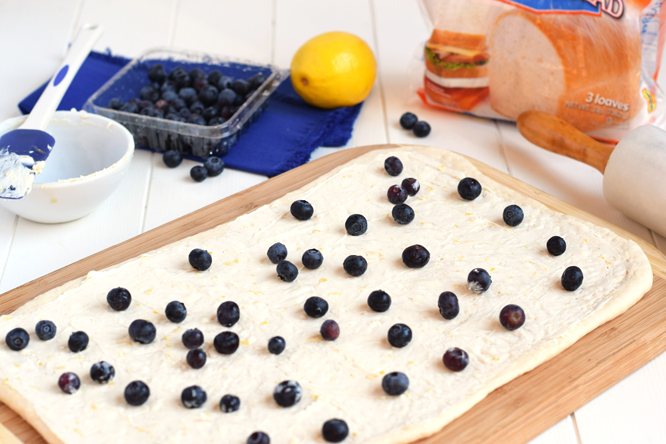 Now, I usually use and recommend whole grains. I really love the Rhodes Cracked Wheat Rolls (and I use these most often in recipes), but for this recipe I thought the regular dough worked better. And there is nothing wrong with a little white bread now and then. 😉 Although, this recipe was such a hit at my house I think I'll try it again using a whole grain dough.
Whichever kind of dough you use, I hope you'll give this one a try and that your family loves it as much as mine did!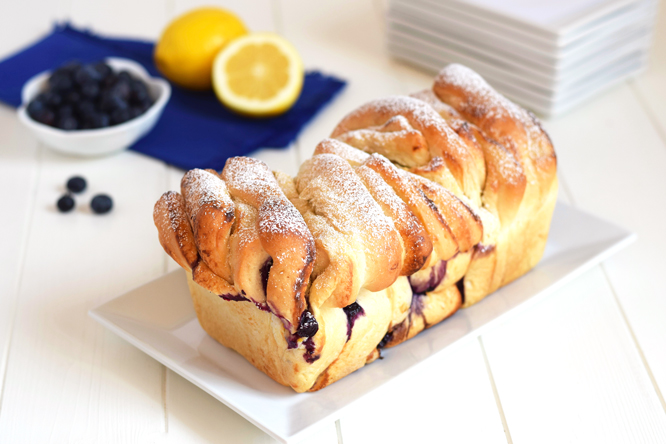 Looking for more simple and healthy recipes using Rhodes frozen dough? Checkout some of my other favorites!
Whole Grain Chicken Broccoli Cheddar Pockets
Chocolate Covered Strawberry Sweet Rolls
Chocolate Fondue & Cinnamon Sugar Hearts