Salted Caramel Fudge – A healthy dessert recipe that doesn't taste healthy! All real food ingredients, vegan, dairy-free, and refined sugar-free! A decadent treat you can feel good about.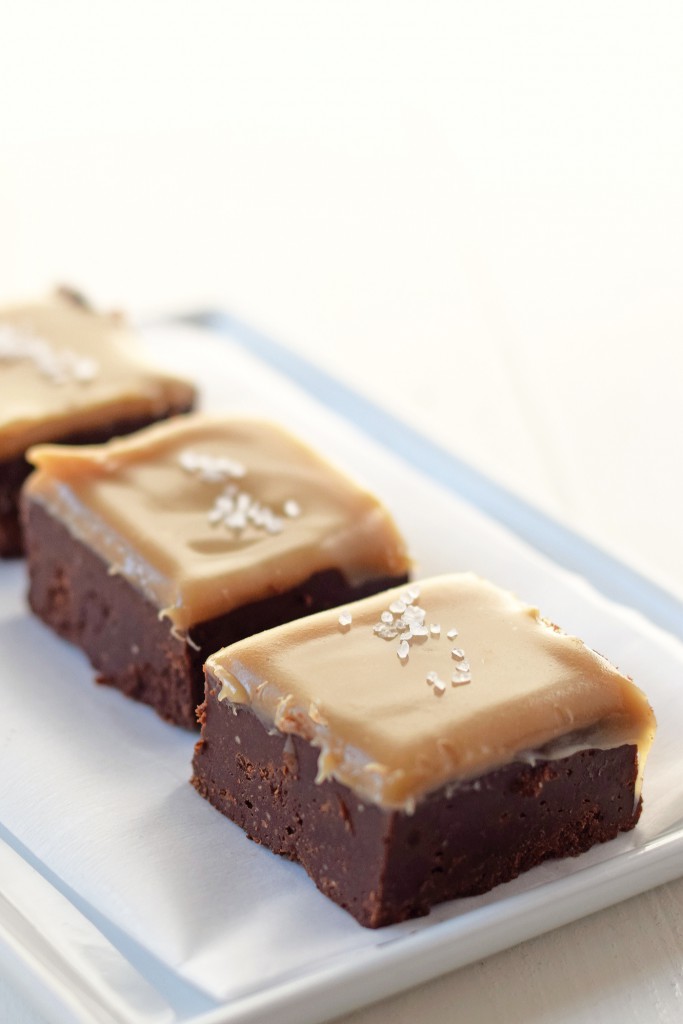 You guys! This is officially my favorite healthy dessert recipe.
Or at least it's at the very top with these Dark Chocolate Fudge Tarts and these Dark Chocolate Brownies…clearly I'm a chocolate addict. 😉
Really though, this salted caramel fudge is insanely delicious! It's my favorite kind of healthy…the kind that doesn't taste healthy at all! Between the decadent chocolate fudge and the gooey salted caramel topping, this is as delicious as it gets! Perfect for indulging your sweet tooth without the guilt!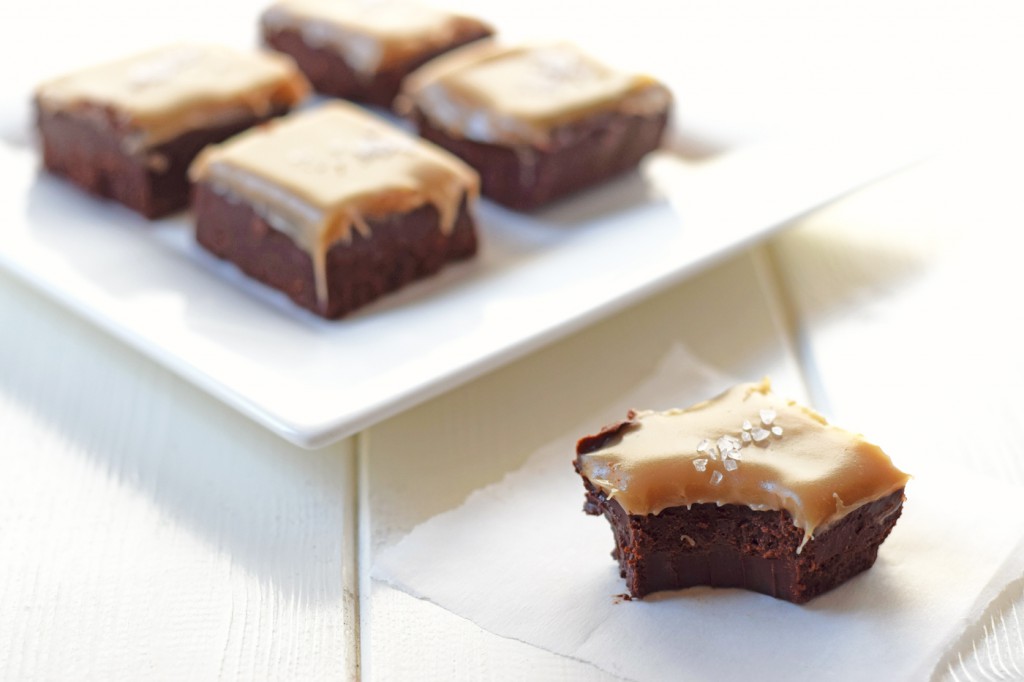 Before I share the recipe, here are just a few quick tips…
You'll want to make the chocolate fudge and give it time to set in the refrigerator before adding the caramel topping. I added the caramel too quickly the first time and the two mixed together. Still delicious, but not as pretty as the gooey caramel layer on top.
Store leftovers, if there are any, in the refrigerator or freezer. Both the fudge and the caramel will melt and get soft if left out too long.
You can substitute any nut butter for the peanut butter in the fudge recipe. I only had chunky peanut butter, so I just put the peanut butter, honey, and coconut oil in my Blendtec for a quick blend before adding the other ingredients. The result was still fudge-y and delicious.
To make this recipe vegan just use pure maple syrup instead of honey.
Salted Caramel Fudge
Ingredients
½ cup unrefined coconut oil, melted
½ cup creamy natural peanut butter
¼ cup honey or pure maple syrup
½ teaspoon vanilla
½ cup cocoa powder
pinch of salt
½ cup Homemade Caramel Sauce
course sea salt
Instructions
In large bowl, blender, or food processor, mix together the coconut oil, peanut butter, honey, and vanilla.
Add the cocoa powder and salt and stir until mixed well.
Pour mixture into a small container lined with parchment paper. I used a 6x9 inch glass casserole dish. Spread into an even layer and refrigerate or freeze for at least an hour before adding the caramel topping.
While the fudge sets, prepare the caramel sauce by following the recipe below.
Pour ½ cup of the caramel sauce onto the fudge and spread to cover evenly. Sprinkle with course sea salt, cut into small squares, and enjoy!
Nutrition Information
Serving size:
1/12th
Calories:
200
Fat:
20g
Saturated fat:
13g
Unsaturated fat:
5g
Trans fat:
0g
Carbohydrates:
7g
Sugar:
3g
Sodium:
42mg
Fiber:
2g
Protein:
3g
Cholesterol:
0mg
 P.S. This is a perfect addition to your Christmas neighbor treats plates. Easy, and SO yummy. They'll officially earn you favorite neighbor status! 🙂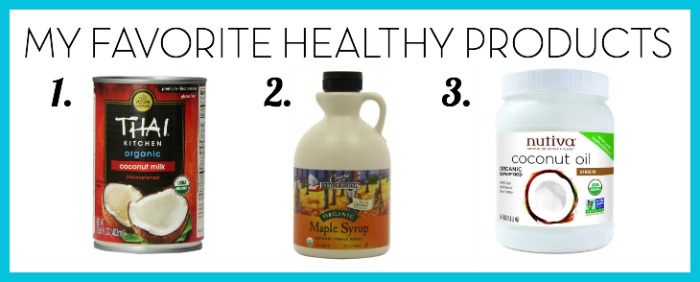 1. Unsweetened Full Fat Coconut Milk: This stuff is fantastic to have in the pantry! Make sure you buy the full fat kind and you can use it for this caramel sauce, in smoothies, and even make dairy free whipped cream with it!
2. Pure Maple Syrup: When we started trying to cut back on refined and processed ingredients, we switched to using honey or pure maple syrup to sweeten our treats. Just make sure you look for pure on the label – it's definitely not the same as pancake syrup.
3. 
Nutiva Unrefined Coconut Oil
: I did a lot of research on coconut oil and this 
Nutiva
 brand is a good balance between quality and price. I've been very happy with the quality and the flavor, but the it isn't outrageously expensive. I buy the big tubs and they last me 4-6 months, even though I use them often.
* Some links are affiliates. The cost is the same for you, but I get a small commission. I never recommend any products that I don't sincerely believe in.